SHAWN MENDES, CAMILA CABELLO: Kissing in San Francisco
Written by KingCnote on July 15, 2019
Camila Cabello may not have reached "girlfriend" status with Shawn Mendes, but she's certainly his favorite groupie.
Camila followed Shawn on tour to San Francisco after spending four straight days with him in Los Angeles. Paparazzi cameras caught the couple kissing over breakfast. TMZ reported she wore on Saturday morning "gnarly morning-after hair."
The night before, Shawn took Camila to dinner. He wrapped his arms around her as if they were re-creating a scene from their steamy "Señorita" music video.
She said in a magazine interview, (quote) "We've been in each other's lives for like five years. It's a beautiful feeling to know that this person is always going to be in my life. We're always going to love each other." (MTV)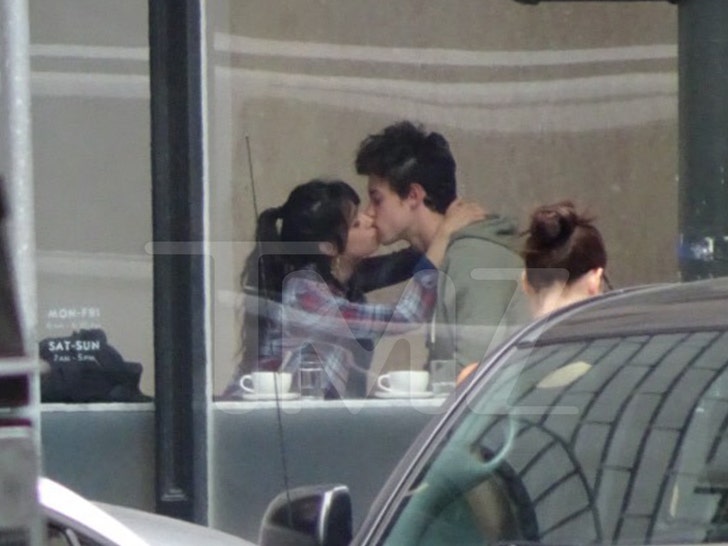 ---