QUEEN ELIZABETH: Don't Let the Door Hit You, Harry
Written by KingCnote on October 31, 2019
Starting next month, Prince Harry and Meghan Markle will take a six-week break from their Royal duties. They will spend Thanksgiving in the United States with Meghan's mother.
Queen Elizabeth has told Harry, "Don't bother coming back."
A Buckingham Palace insider supposedly said (quote) "Her Majesty exploded — 'Six weeks? You can make it permanent!' She told them that she was delighted with their decision and couldn't wait for them to leave the Royal family."
That would explain the missing photograph of Meghan and Harry from the Queen's private quarters.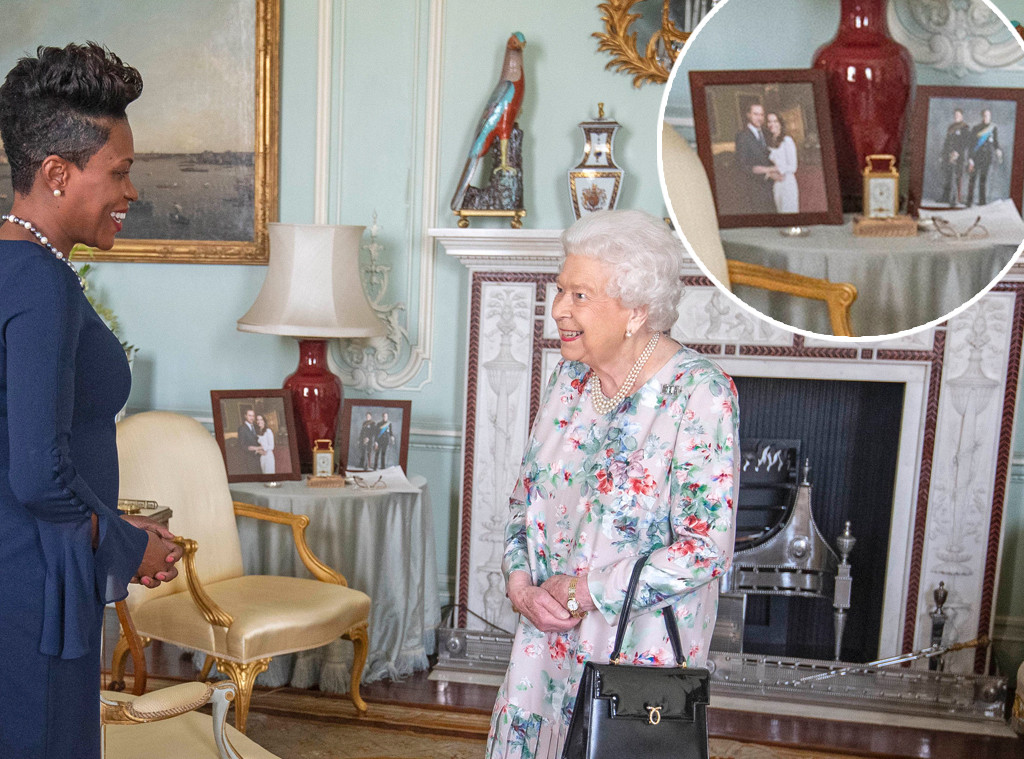 The insider also claimed (quote) "The Queen stripped them of their royal titles, their newly renovated home, Frogmore Cottage and about $15 million in financial support!" (Radar Online)
---