*JEOPARDY!*: Champion Smashes Record
Written by KingCnote on April 18, 2019
Jeopardy! champion James Holzhauer broke his own single-day winnings records.
Wednesday night, Holzhauer earned after final Jeopardy more than $131,000. Last week, he made $110,000 in one day. Before James joined the game show, the previous record stood at $77,000.
After winning 10 straight days at Jeopardy!, James Holzhauer has won nearly $700,000. He owns four of the top fivesingle-game winnings.
He is still 64 games from matching the streak set by Ken Jennings. At Holzhauer's current pace, he will shatter Jenning's all-time winnings record of $2.5 million. Holzhauer could reach that milestone in half the time it took Ken Jennings. (People)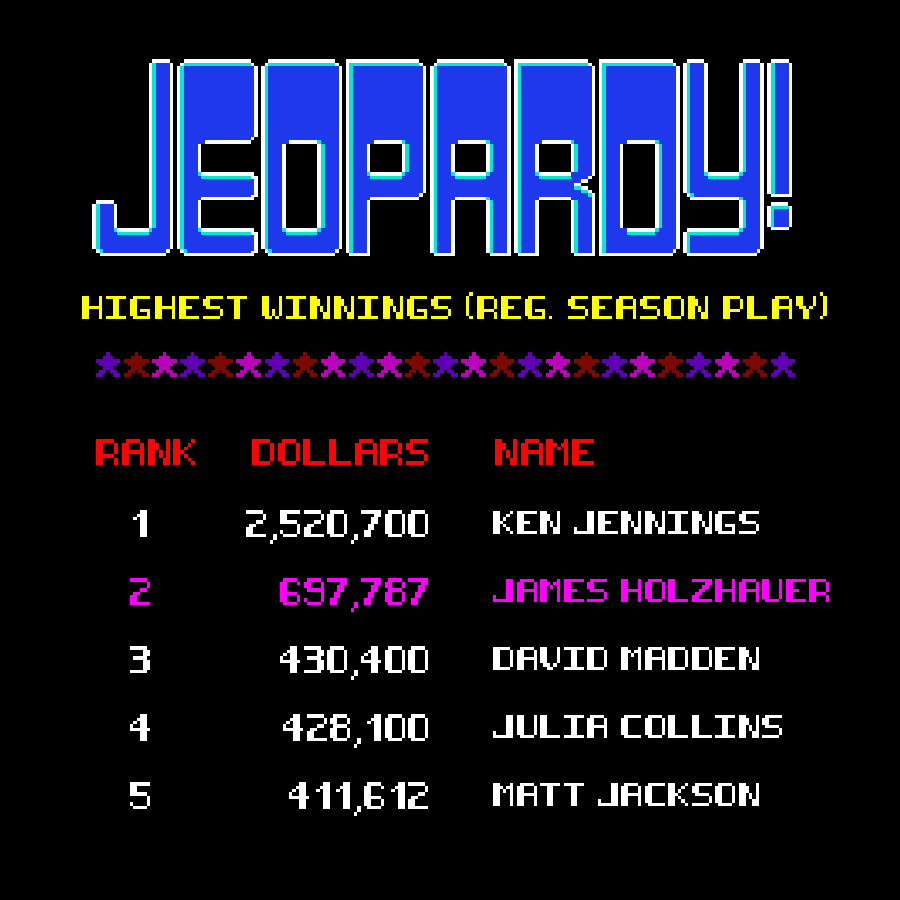 ---