11 Celebs That Have Had Tattoos Removed
Written by KingCnote on November 23, 2020
Don't get us wrong, tattoos are great! When you know just what you want, it means something special and you're absolutely certain you'll love it forever, it can be one of the best decisions you ever make. Unfortunately for the celebs on our list, it seems the forever part didn't stick! Check out our round-up of famous faces that have taken the plunge and later regretted their ink…
Mark Whalberg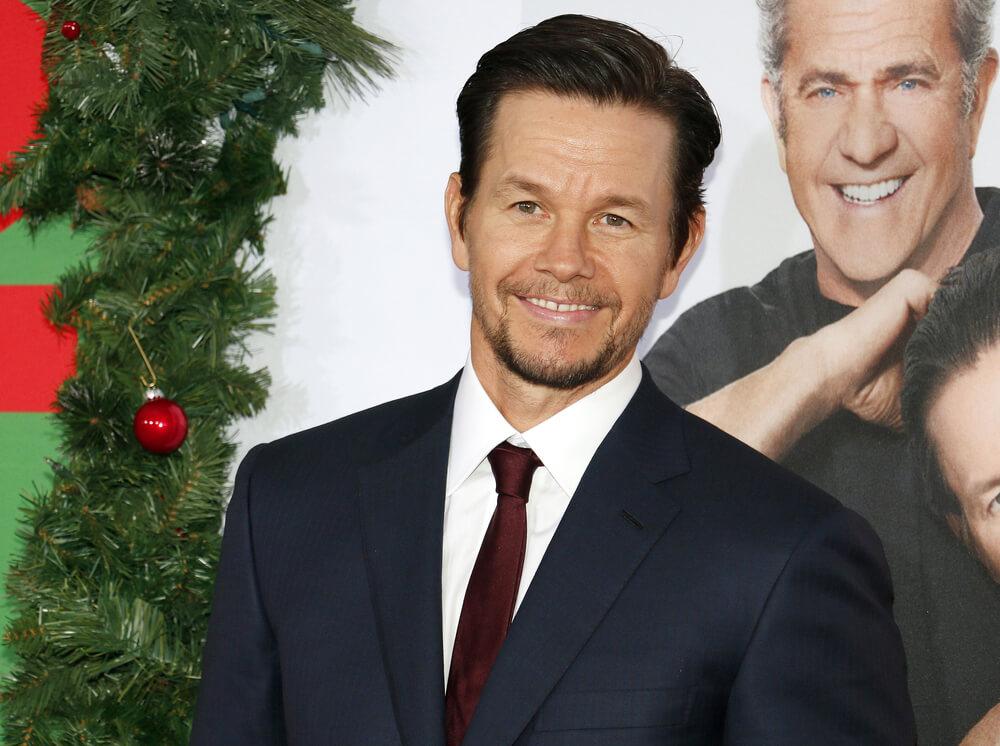 Tinseltown / Shutterstock.com
Often seen shirtless (whether on screen or on the beach), it seems almost strange to spot Mr. Whalberg sans tattoos. However, that's exactly what he is these days as Mark decided to rid his body of his former ink entirely!
Before deciding to commit to the painful removal process, he had 5 tattoos.
A rosary with a crucifix on his chest

The words, 'In God I Trust' also on his chest

A

Bob Marley portrait

on his left shoulder

His initials and last name, 'Whalberg' on his right shoulder

Sylvester the Cat (formerly a shamrock) on his ankle
Now, although Mark has said previously that each of his five tattoos had special meaning, he still chose to be without them. Why? His children. To dissuade his four little ones from getting their own ink as adults, Mark thought it best to convince them it can be a huge mistake whilst they're still young.
In fact, Mark wanted so strongly to get his message across, he even took his two eldest children along to observe the painful removal process! If that's not enough to turn them off of tattoos until they're old and gray, we don't know what is!
Tallulah Willis
Thinking of getting an impromptu tattoo?
You're likely about to change your mind!
Actor Tallulah Willis is no stranger to a tattoo needle. In fact, the star has almost 30 tattoos to date! That said, it seems she might be starting to regret one or two as she recently decided to have one removed from her arm.
The tattoo in question was the word, 'BABY' written in all caps across Tallulah's forearm. In a photo shared by the actor on Instagram, in which she wore a bandage around her arm and elbow, she wrote the accompanying caption, 'TATTOOS R FUN UNTL THER NOT'. She also followed up with an all too real, '*disclaimer my arms are burning as deep as my ego, but it really does work'.
Thanks for the wise words Tallulah, we'll be thinking twice before inking ourselves in a hurry!
Kelly Osbourne
Just last month, singer/songwriter Kelly Osbourne allowed us all a glimpse of how her tattoo removal process is going. And, we have to say, we were horrified! Rather than simply telling us in her own words what a tattoo removal feels like, Kelly treated us to a front-row seat as she videoed a snippet of the procedure!
As the laser beeps along removing the previously permanent images from Kelly's arms, she can be heard oo-ing and ahh-ing in response to the pain. Trust us, it's enough to make anybody think twice about booking that tattoo appointment. Additionally, we're sure Kelly will be sure her next tattoo is one she'll cherish for all eternity!
For now, Kelly seems content ridding her body of just a few of her previous artworks. Namely, the word 'Lovely' from her wrist, and a cartoon-style image of a keyboard on her right forearm. Kelly has previously admitted she was a little more than worse for wear when she first got these tattoos and didn't even remember she had gotten them until waking up to them the following morning.
Sarah Hyland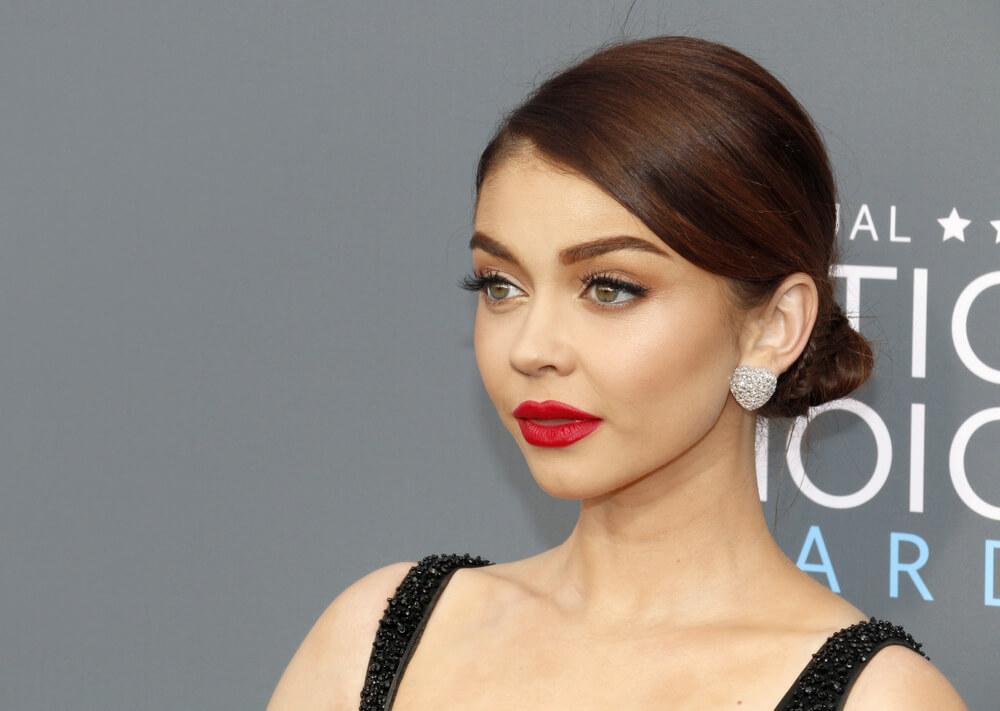 Tinseltown / Shutterstock.com
Another celebrity happy to share her painful removal experience with us all, is Modern Family's, Sarah Hyland. The super talented actress took to Instagram to upload a video of the experience on her stories! The video, mainly focusing on her face, saw a specialist directing the removal laser toward Sarah's right butt cheek where we've previously seen her small dinosaur tattoo residing.
Sarah only had the tattoo for a couple of years (we first saw it back in 2017) but we're guessing that was long enough! We know by now that it's a long and painful process that requires more than one appointment more often than not, (or almost 40 if you're Mark Whalberg!). Therefore, she really can't have been too happy with it to endure the burn of a removal!
Megan Fox
Long time fans of Megan Fox will know the actress has and has had, many tattoos during her time in the spotlight. However, her most famous, arguably, was the portrait of movie royalty, Marilyn Monroe that she had tattooed onto her right forearm many years ago.
Once upon a time, Megan idolized Marilyn. Enough to mark her skin with a seemingly permanent image of her face. She empathized with the star and wanted to feel close to her. However, in 2011, her feeling towards the ink and the subject herself had changed significantly.
Megan now felt that having the tattoo could potentially attract negative energy into her life knowing what she now knew about Marilyn's troubled background. Therefore, she promptly decided it would be best to remove it from her body and underwent laser treatment to do just that.
Speaking in an interview with Esquire back in 2013, Fox said, ' "I feel like I willed it be gone," and "They told me it was going to take six sessions and it's nearly gone in one.''
This might be the surest any celebrity has ever been about getting rid of their once beloved tattoos!
Jennifer Lawrence
Okay, so, as far as we know, Jeniffer Lawrence is in fact, still rocking her tattoo. That said, we thought it was absolutely worth including in our list since she's made her feelings about the regrettable ink known since the start!
Ah, Jennifer Lawrence. It feels like forever since we last saw or heard anything from Hollywood's most hilariously candid star. Perhaps since her last on-screen performance (Raven/Mystique in X-Men: Dark Pheonix) was over a year ago and her last stint as a leading lady (Dominika, in Red Sparrow), almost two!
Luckily for us, many of Jennifer's most memorable on-screen performances and off-screen stories live on in our memories. (These will have to do until she makes her big return to movies, hopefully in 2021!)
One of our favorites anecdotes?
The time she got a tattoo then referred to it as a "watered down rebellion".
On an outing with Liam Hemsworth's family, she says, everybody was getting tattoos and she wanted to join in. Knowing she would always need to be hydrated, she decided to get 'H2o' tattooed on her right hand. The real kicker? It's inaccurate!
Jeniffer is aware now that the 2 in H2o is supposed to be low but, on her hand, it's high. Well, we love the story and hope Jen is still reminded to drink an adequate amount of liquids to this day!
Russell Brand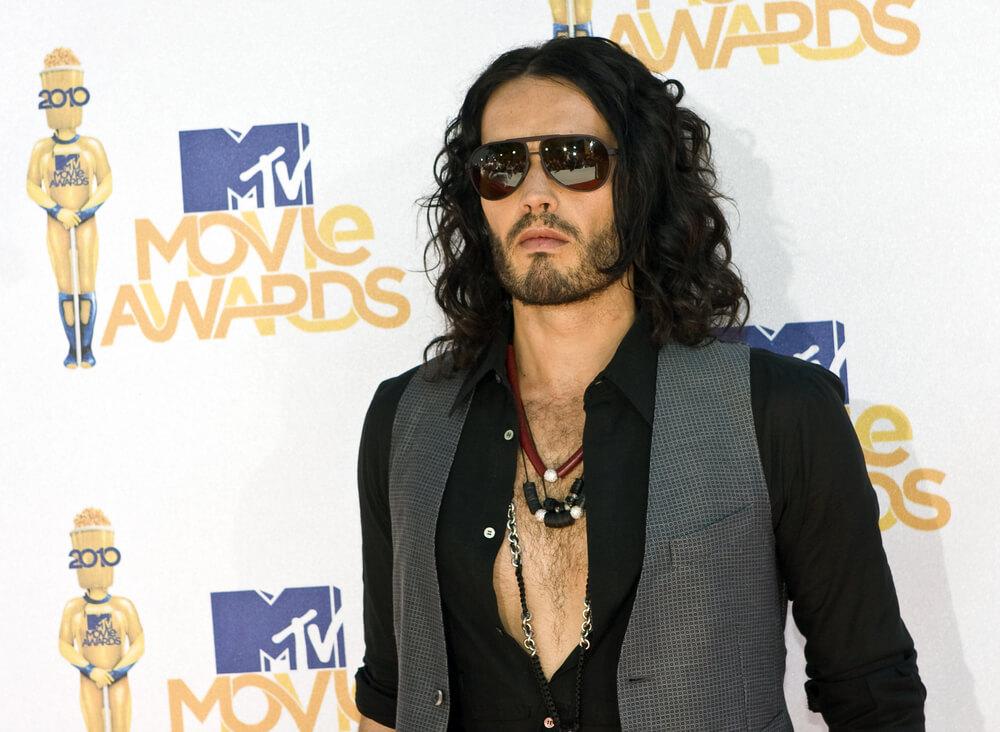 Dooley Productions / Shutterstock.com
Who remembers ten years ago when Russell Brand and Katie Perry were married?
Yes, that's right, it's been a decade!
Well, back in the day, this super-star couple decided to further cement their love by getting matching ink on the underside of their right arms. The words they chose read, 'Anuugacchati Pravaha' in Sanskrit, which translates to, 'go with the flow'.
Now, ten years on, Russell no longer bears the tattoo he and his ex-wife shared and has, understandably, had it permanently removed. In fact, he did so roughly one year after the pair decided to go their separate ways, accompanied by his then-girlfriend, Nikolette Barabas.
Since then, both Russell and Katy have moved on and are each happily Married. Russell to his wife of three years, Laura Brand, and Katy to Orland Bloom. Katy and Orlando even welcomed their first child together earlier this year!
Colin Farrell
We can think of no better reason to get your tattoos removed than the one Colin Farrell has given.
Want to know what it is?
We thought so!
Being a movie star has a long list of perks. However, having to sit in the makeup chair for hours on end, so we hear, is not one of them! Therefore, Colin decided to get his tattoos removed in a bid to save on precious time and to get more sleep in the mornings. 45 minutes more sleep to be exact!
In an interview with James Corden on The Late Late Show in 2019, Farrell talked about the array of inking's he's had and how painful the process to remove them has been. It's been so painful in fact, Colin has pretty much given up on it after admitting he's not been getting the full 45 minutes extra shut-eye he was hoping for!
After hearing the descriptions of the painful sensation (and smell) from other celebs on our list, we really can't say we blame him!
Pharrell Williams
Speaking of the hardships that come along with covering up tattoos, Pharrell Williams is another celebrity that decided to go for tattoo removal rather than have them covered over with makeup, or attempt to ink over them.
That said, unlike the majority of the other celebrities on our list, Pharrell didn't set out to remove his ink by way of laser therapy. Instead, he initially planned to have a revolutionary type of skin graft that uses samples of the clients' to grow new skin which is then, basically, sewn seamlessly over the tattoos to conceal them. Wild!
However, roughly a year after he'd spoken out about the skin graft technology, Pharrell decided instead to go ahead with the more traditional removal technique. He joined the long list of celebs undergoing laser treatment to be rid of their tattoos and was pictured wearing bandages up of both of his arms. Ouch!
Angelina Jolie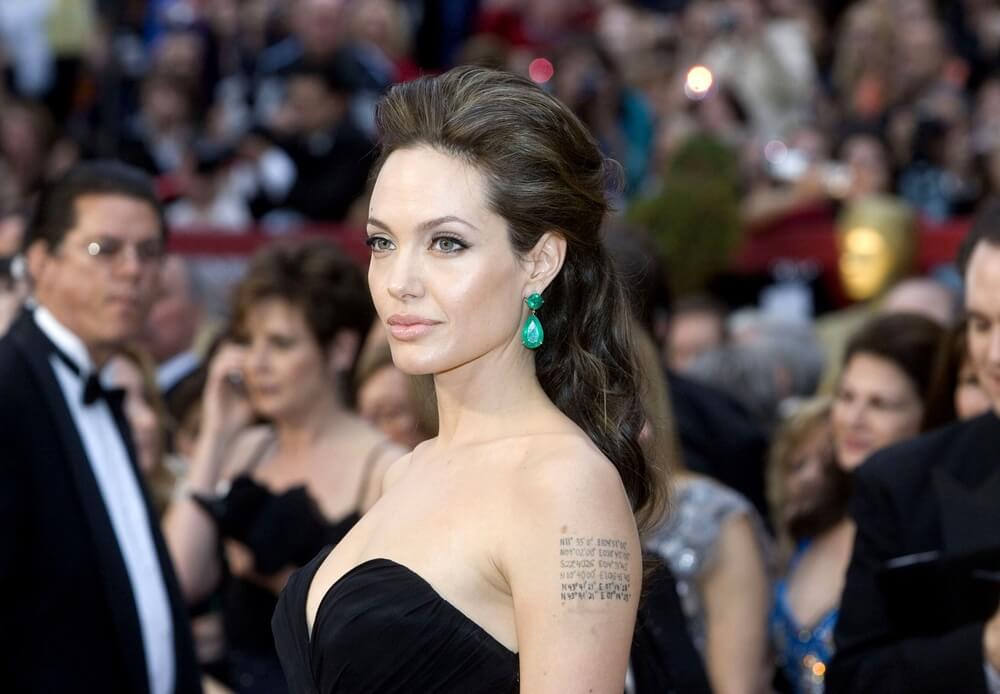 Everett Collection / Shutterstock.com
Another incredibly famous face on our list is the ever glowing, ever-talented, Angelina Jolie. Before Brad, Angelina was married to fellow actor, Billy Bob Thornton. If you're struggling to remember when that was, it may be because the couple divorced almost 20 years ago now.
However, two decades ago, Angelina and Billy Bob tied the knot and Angelina was the proud owner and wearer of a dragon tattoo that bore the name 'Billy Bob' right above it.
Since years have passed and the couple separated in 2003, Angelina has, understandably, had the tattoo removed. However, she still has a tattoo in that exact space.
These days, Angelina's sporting a tattoo for her children and we're betting you're wondering just what is it. Angelina has the coordinates of each location of her children's births tattooed on her left shoulder and we can't think of a sweeter image to have permanently inscribed on your skin than that.
Kaley Cuoco
Like a few of the other celebs in our roundup, The Big Bang Theory's Kaley Cuoco decided to ink herself with a super-sweet message for her husband. Now that the couple has parted ways, Kaley decided she no longer wanted the tattoo as part of her collection.
You may remember that in 2013, Kaley married her professional tennis player beau, Ryan Sweeting, following a whirlwind romance. The couple was entirely blissful with Kaley even sharing countless sweet snaps of their wedding on social media. To mark the occasion, Kaley got a tattoo on the back of her neck, roman numerals that translated to the date of their nuptials.
Unfortunately, Kaley and Ryan did end up divorcing in 2016 following their separation in 2015, 21 months after the wedding. Therefore, Kaley promptly decided she should remove the date from her body by covering it over with some serious, statement artwork, a giant moth!
In a post shared by the actor on her Instagram in 2015, she looks to be in serious pain as her tattoo artist creates the new image. However, Kaley jokingly wrote this caption alongside the image.
''Thank you @nero_sct @studiocitytattoo for helping me right my wrongs. note to self- do not mark your body with any future wedding dates'', followed up with the hashtags, #under30mistakes #donttakeyourselftooseriouslykids
No Kaley, thank you for reminding us that no matter how sure we seem at the time, sometimes a tattoo marking a date we may not wish to remember in the future, is not a good idea!
This content was originally published here.
---