GIGI HADID, ZAYN MALIK: Birthday Hookup
Written by KingCnote on January 13, 2020
Gigi Hadid has taken back Zayn Malik.
Saturday night in New York City, her family gathered for a double birthday celebration. Zayn turned 27 and their mother Yolanda Hadid blew out 56 birthday candles.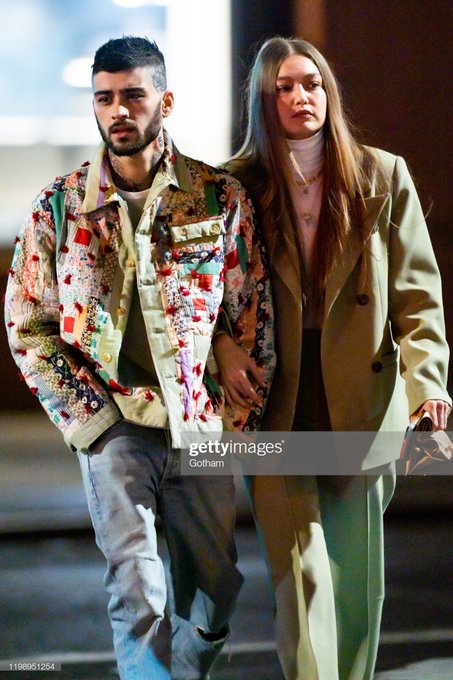 The family tipped the paparazzi, who photographed them walking the city streets. Gigi brought Zayn. Little brother Anwar invited singer Dua Lipa to the party. Bella Hadid is unattached and brought the fun. (Daily Mail)
To make it clear that they're a couple again, Gigi and Zayn went out together Sunday night for the paparazzi to snap their pix.
The couple spent all of last year apart. Then just before New Year's Eve, Gigi hinted of reconciliation. Gigi showcased at Instagram her cooking skills with one of her favorite recipes from "Mama Malik." (Lainey Gossip)
---