DRAKE: Two New Championship Rings
Written by KingCnote on October 24, 2019
If you've got questions about Drake's win-loss record, one look at his hand should clear up any doubts.
Drizzy just received not one but two rings celebrating the Toronto Raptors' 2019 NBA championship win. One ring is the official NBA championship ring awarded to the team on Tuesday at the opening night ceremony. The other is a commissioned piece from Jason of Beverly Hills, who used 30 carats of diamonds to make a championship ring that shines just a little harder than all the rest. The celeb jeweler told TMZ that "Drake had to fly me to Turks and Caicos for an emergency design meeting."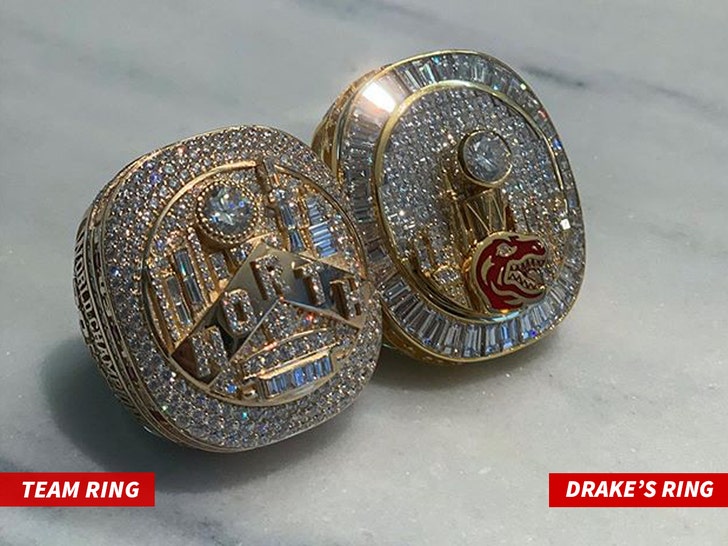 The real team ring has a face made of 74 diamonds, representing the team's winning record for last season, a large diamond and custom-cut baguette diamonds arranged to look like the Toronto skyline.
---