R. KELLY: Closing Arguments
Written by KingCnote on September 24, 2021
R. Kelly's lawyers are trying whatever they can think of to get their client off.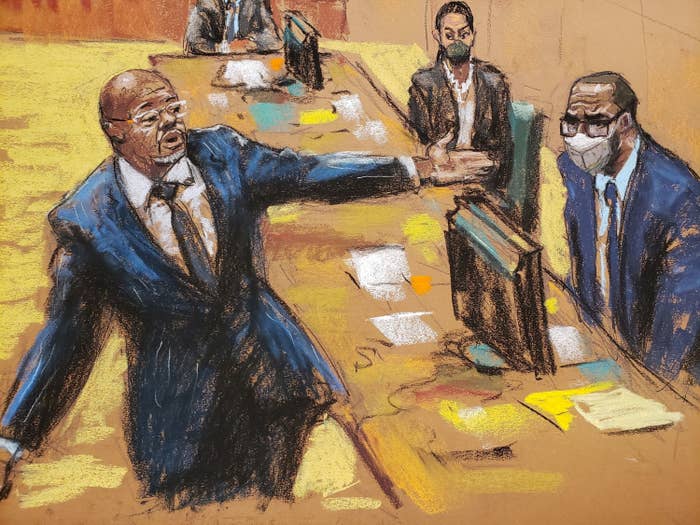 Defense attorneys for the disgraced singer compared him to Martin Luther King Junior in court on Thursday. They argued that Kelly's quest to prove his innocence in his sexual abuse case is somehow comparable to King's lifelong battle for constitutional rights. The closing arguments also contained references to Playboy founder Hugh Hefner and former Vice President Mike Pence.
Before resting the defense's case, attorney Devereaux Cannick alleged that prosecutors encouraged witnesses to lie on the stand.
Kelly faces 10 years to life if he's convicted, and has pending cases in multiple other districts. (BuzzFeed News)
---