CHRIS BROWN: Monkey Business
Written by KingCnote on December 6, 2019
Chris Brown has been ordered to stop monkeying around — literally. He's not allowed to own any of the exotic animals for the next six months.
The unusual restriction is the result of a deal Breezy cut with the Los Angeles District Attorney over a Capuchin monkey he bought in 2017. At a court hearing on Wednesday, he was placed in a diversion program that prohibits him from buying any monkeys until June 6th. In addition, he has to pay $35,000 to the monkey retreat facility where his former pet now lives. If he sticks to the rules, all charges get dropped.
Will he get to reunite with his furry friend? It's up to the monkey retreat to sign off on visitation.
Brown initially denied owning the monkey, named Fiji, after his daughter Royalty was seen playing with it on a video posted to social media a couple years back. He claimed that they were actually just visiting the animal at the owner's home in Las Vegas. (TMZ)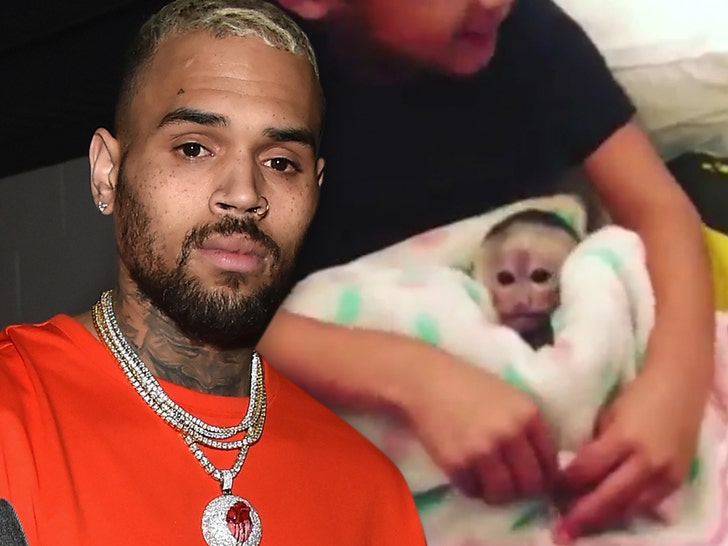 ---