TRENDING NOW
Written by KingCnote on February 3, 2020
Now buzzing on Google and Twitter.
Shakira: She rocked the halftime show at the Super Bowl with Jennifer Lopez.
Jennifer Lopez age: Halftime show star is 50 years old.
#SuperBowl: The Chiefs won the big game with an incredible comeback, 31-20.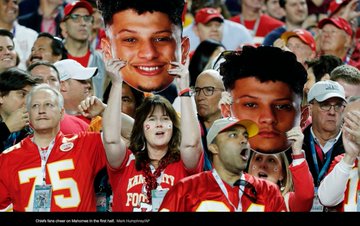 Tom Brady: Turns out his teasing tweet was for his Super Bowl ad for Hulu, in which he says, "I'm not going anywhere."
Puppy Bowl 2020: Team Fluff barked their way to a win.
Palindrome: Sunday was the first global palindrome day in 909 years.
#TheMaskedSinger: The latest season debuted after the Super Bowl with the elimination of the Robot, who turned out to be Lil Wayne.
---