MILEY CYRUS: Dumped Cody Simpson
Written by KingCnote on August 14, 2020
Miley Cyrus is a single lady.
She and boyfriend Cody Simpson split. A source said Miley dumped him (quote) "Cody didn't want the relationship to end, but Miley calls the shots." (In Touch)
Miley shared Thursday night on Instagram not to believe the tabloid narrative (quote) "For right now, two halves cannot make a whole. Individually, we're working on ourselves. Don't make it some drama story if next week we're hanging out or getting pizza. We've been friends for 10 years and will continue to be friends."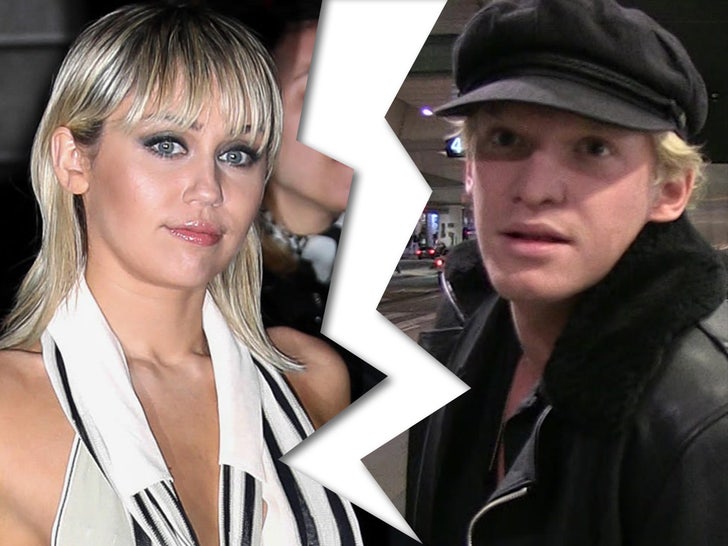 Miley has a threepeat of calling the shots in quick succession. Her new song, "Midnight Sky," explains her rebel spirit and how she refuses to "belong to anyone." Last summer, she left her husband, Liam Hemsworth. Then rebounded with Kaitlynn Carter but that fling lasted a few short months.
That's when Cody Simpson entered the picture. They connected through sobriety. He nursed her back to health following vocal cord surgery. Just as the pandemic started, the couple got matching tattoos. (TMZ)
August started with Miley praising Cody in an Insta Story. She wrote how she was "in love with my best friend." Perhaps telling that Miley did not make it a permanent post at Instagram. (People)
---