KYLIE JENNER: "Stay at Home" In 14-Bathroom Mansion
Written by KingCnote on April 28, 2020
Kylie Jenner just bought one of the most expensive mansions in Los Angeles. She's Instagrammed several times this week from her new home in the elite Holmby Hills neighborhood.
Last year, the owner listed the seven-bedroom mansion with 14 bathrooms, four guesthouses and 20 parking spaces for $55 million. At that price, it's among the top 20 most expensive for L.A.
Kylie got it for a steal at only $36 million.
A source said the LipKit Queen was attracted to its secluded location. (quote) "Kylie wanted something for when she goes out with friends or has business meetings in L.A. Also, safety is a major concern for Kylie. This home has state-of-the-art security system and a security gate." (Entertainment Tonight)
The 15,000 square-foot house, which is for Kylie and 2-year-old daughter Stormi, features a chef's kitchen, home theater, several bars, game rooms, a fitness center, plus full-sized basketball and tennis courts. (TMZ)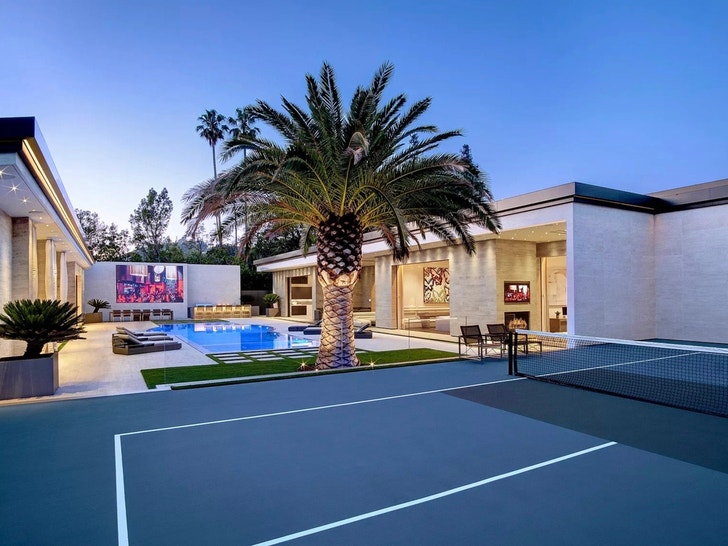 ---