KANYE WEST: Week-Long Vacation With Kim Kardashian
Written by KingCnote on August 10, 2020
Kim Kardashian and Kanye West vacationed with the family in the Dominican Republic. They stayed at a 5-star resort called Villa Tartaruga. The week-long vacay in attempt to save the marriage has been the longest stretch this year that Kanye spent with Kim.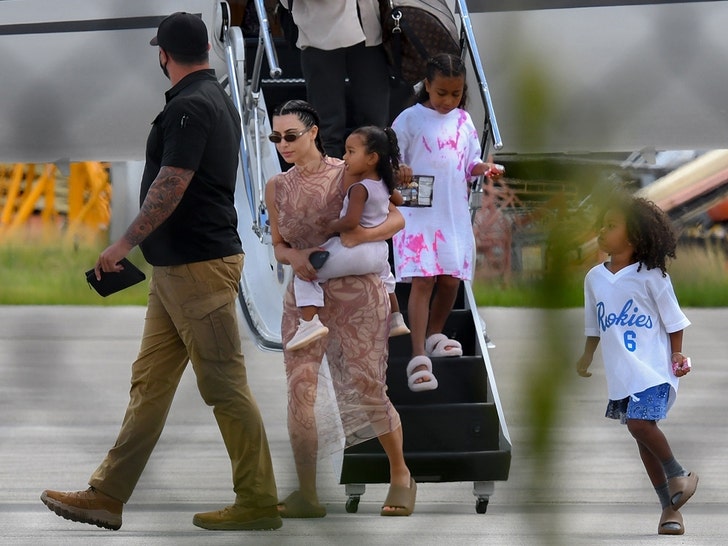 The family returned to the States on Sunday in time to attend Kylie Jenner's 23rd birthday party. Paparazzi photographed them on the Miami tarmac without masks and Kanye absorbed in his phone. An insider likely named Kris Jenner told every media outlet that would listen (quote) "Kanye's in a great place. He's feeling creatively inspired and enjoying his family time." (In Touch)
On Friday, Kanye inadvertently launched a new meme. Similarly to the "In My Feelings" challenge from two summers ago, Kanye jumped out of a slow-moving golf cart. Daughter North joined him dancing to "Push The Feeling On" by Nightcrawlers.
Before this make-or-break vacation, Kim and Kanye lived separately and on "completely different trajectories." The family skipped their annual Christmas card rather than awkwardly photoshopping Kanye. He claimed to try for months to divorce Kim. (Us Weekly)
---