Kanye West Loses Wisconsin Court Ruling Against His Bid to Get on Ballot
Written by KingCnote on September 13, 2020
Kanye West's tempestuous U.S. presidential campaign hit another snag when a judge rejected the rapper's appeal to get back onto the Wisconsin ballot after he only missed the filing deadline by seconds.
West's campaign sued the Wisconsin Elections Commission over its decision that the star could not go on the state's ballot because he did not file his nomination papers by 5 p.m. August 4. West's papers were submitted 14 seconds too late but in his ruling, the Brown County Circuit Court judge John Zakowski said that moments matter.
"The court believes at the time a grandfather clock rings out five times is the moment it is 5 p.m. Any time after that is precisely that: after 5 p.m.," he wrote in his ruling.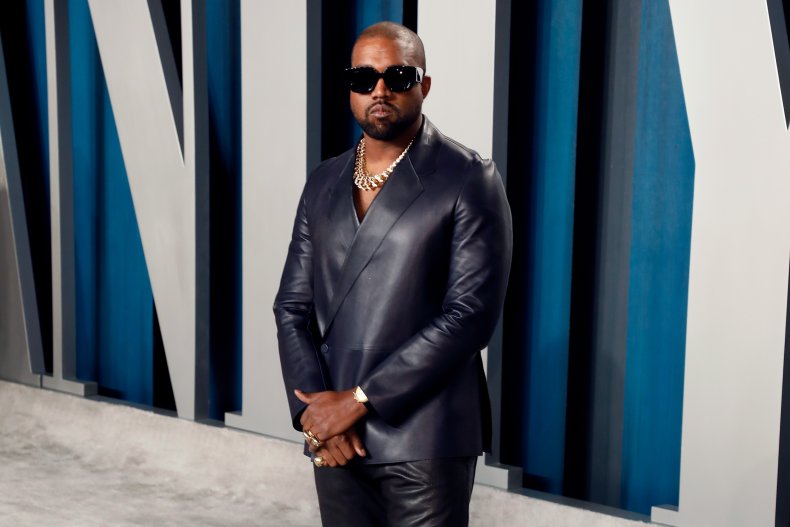 Kanye West at the 2020 Vanity Fair Oscar Party on February 09, in Beverly Hills, California. He has lost a legal bid to get on the election ballot in Wisconsin, after missing the deadline to file nomination papers.
Taylor Hill/Getty Images
"The court used the analogy of midnight. There is a significant difference between 11:59:59 p.m. and one second after midnight. The passage of a second after midnight confers an entirely new day," the Green Bay Press Gazette reported.
West lawyers accused Wisconsin election officials of hindering the campaign's delivery of the papers by locking the building's door before 5 p.m. They also argued it had until 59 seconds after 5 p.m. to file the papers.
West is running as a member of the Birthday Party with vice presidential candidate Michelle Tidball. Democrats have said that he is acting as a spoiler candidate backed by the Republicans to take votes away from Joe Biden.
His campaign has been beset with difficulties. Earlier this month, two electors in Virginia took legal action to remove West from the ballot, claiming that their pledges for his candidacy had been obtained under false pretenses.
He will also not be on the ballot in Illinois, Montana, Ohio, West Virginia, and Wisconsin, for either not submitting enough valid signatures, missing the deadline, or other problems with paperwork.
Wisconsin Republicans played a key role in trying to get West onto the ballot, with at least five of his 10 electors, GOP activists or Trump supporters, the Gazette reported.
The Associated Press reported there is now likely to be an appeal to the Wisconsin Supreme Court, which has delayed the mailing of absentee ballots ahead of a decision on whether the Green Party candidate, Howie Hawkins should be added.
Wisconsin is a swing state which Trump won narrowly in 2016 but polls are tight and so the ruling over who is on the ballot papers is being closely watched, especially with ballots legally required to be mailed to one million voters by September 17.
This content was originally published here.
---