DWAYNE JOHNSON: $1 Million Per Instagram
Written by KingCnote on July 15, 2020
Dwayne Johnson is the highest-paid celebrity at Instagram.
According to Hopper HQ, The Rock can charge advertisers more than $1 million per Instagram post for his 189 million IG followers. That's more than Kylie Jenner, who is estimated to make a little less than $1 million for her sponsored posts.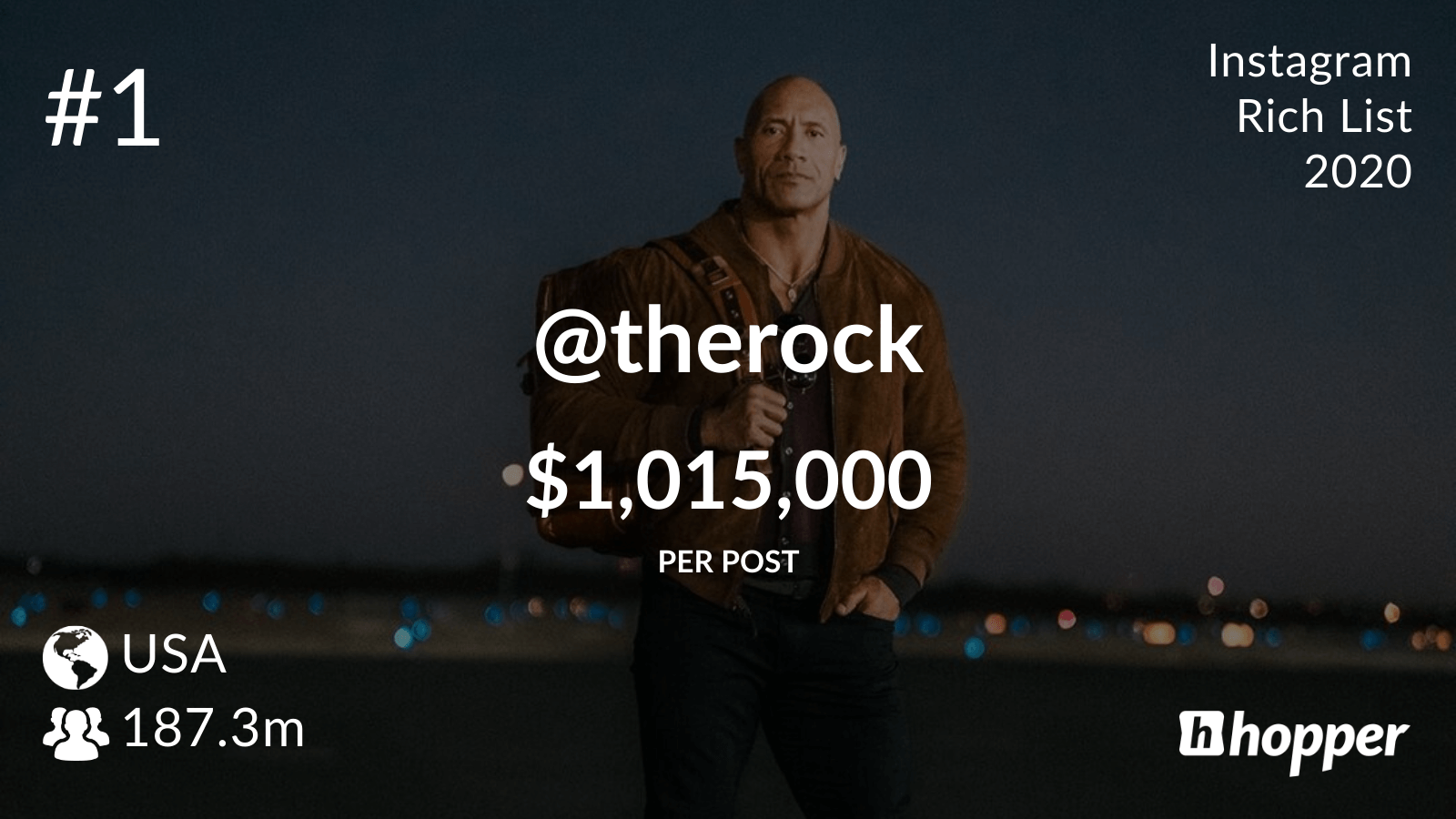 Hopper HQ ranks the top 10 on their "Instagram Rich List." Five on the charts are singers. Two are international soccer stars. Two star in Keeping Up With the Kardashians. And then there's The Rock.
Dwayne Johnson   $1,015,000
Kylie Jenner   $986,000
Cristiano Ronaldo   $889,000
Kim Kardashian   $858,000
Ariana Grande   $853,000
Selena Gomez   $848,000
Beyonce   $770,000
Justin Bieber   $747,000
Taylor Swift   $722,000
Neymar   $704,000
---