Daniel Craig bids farewell to James Bond role as he delivers an emotional speech
Written by KingCnote on September 20, 2021
Daniel Craig bid farewell to his role as James Bond, and the cast and crew he got to know along the way, in an emotional video shared to Twitter on Friday.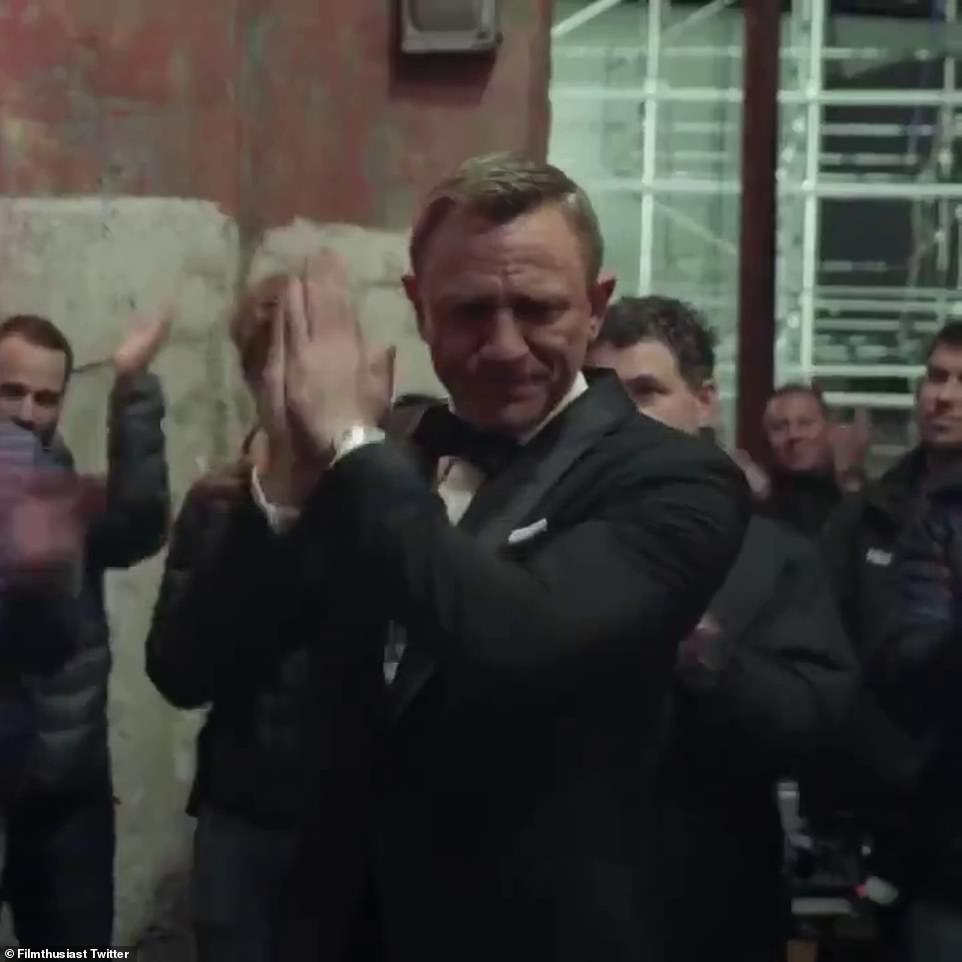 In the clip, which was reportedly recorded on the set of No Time To Die in 2019, the 53-year-old actor was shown baring his emotions to the feature's team while expressing his gratitude for their support.
Craig has been involved with the long-running spy movie series ever since 2005 when he made his debut as the titular character in Casino Royale.
During his speech, Craig, who looked suave in a crisp white dress shirt, a tailored black suit and bow tie, pointed out that many of the crew members in attendance had collaborated with him in all of his Bond movies and understood his views about them.
He remarked, 'A lot of people here worked on five pictures with me, and I know there's a lot of things said about what I think about these films or all of those, whatever.'
The Logan Lucky actor then noted that what made working on the Bond films worth the effort to him was the chance to see his longtime collaborators and friends.
'I've loved every single second of these movies, and especially this one, because I've gotten up every morning and I've had the chance to work with you guys,' he expressed.
This content was originally published here.
---