MEGAN THEE STALLION: Shot by Tory Lanez?
Written by KingCnote on July 17, 2020
TMZreports that Tory Lanez is the one responsible for shooting Megan Thee Stallion.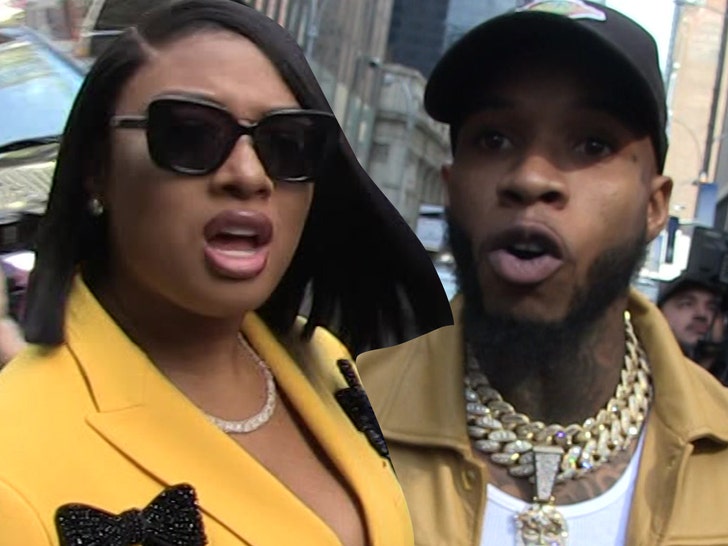 There was an argument in the vehicle as Megan and her friend Kelsey Nicole decided they wanted out of the chauffeured SUV. That's when Tory apparently opened fire in the vehicle and wound up hitting Meg twice in the feet. It was previously reported that four shell casings were found on the ground. A little while later, LAPD pulled the vehicle over. 
Even though Tory was arrested for possession of a concealed weapon, he may not be charged for the shooting. It was reportedly accidental and there aren't witnesses willing to testify. Meg told cops that she'd cut her feet on glass. There is reportedly cell phone video of the shooting that is yet to be reviewed. 
A grainy video of the police response shows Megan walking away from the vehicle with her hands in the air and her feet bleeding. She leaves a trail of footprints as she goes over to a curb to sit down, at one point seemingly fainting.
---