WYCLEF JEAN ANNOUNCES THE LAUNCH OF HIS ATTUCKS APEX AP0 ELECTRIC SUPERCAR
Written by Randy C on March 8, 2023
Wyclef Jean has always had his hands on many different things.  Now, the former Fugees member is taking his talents to the automotive industry.  On Monday (March 6), Jean showed off his new electric vehicle in an Instagram post.  The caption read, "U S A premier Attucks Apex AP0 welcoming my Electric SuperCar…. Little Haiti We Up!!!!"
His new vehicle is the Attucks Apex AP0, a two-seat lightweight supercar.  It is said to be the lightest electric supercar in the world, weighing less than 2,700 pounds.  The car was designed in the United Kingdom but built in the United States.  Jean called it his dream car on Twitter.  It was first revealed at The Ritz-Carlton Amelia Island Country and Golf Course this past weekend in Florida.
Though the Attucks Apex has been released, consumers won't be able to purchase it until the Winter of 2024.  The electric vehicle is set to be priced at $350,000 with a high speed of 190 miles per hour.  The car has the capacity to reach 60 miles per hour in 2-3 seconds!  The "Sweetest Girl" rapper continues to help improve his birth nation, Haiti.  With this new vehicle, Jean has plans to have its headquarters right in Little Haiti, Miami.
Wyclef spoke about his new supercar on Twitter.
"Attucks Apex AP0 EV Supercar also marks the launch of my new platform, #AttucksFuture and technology; we will voice and create dreams in the community."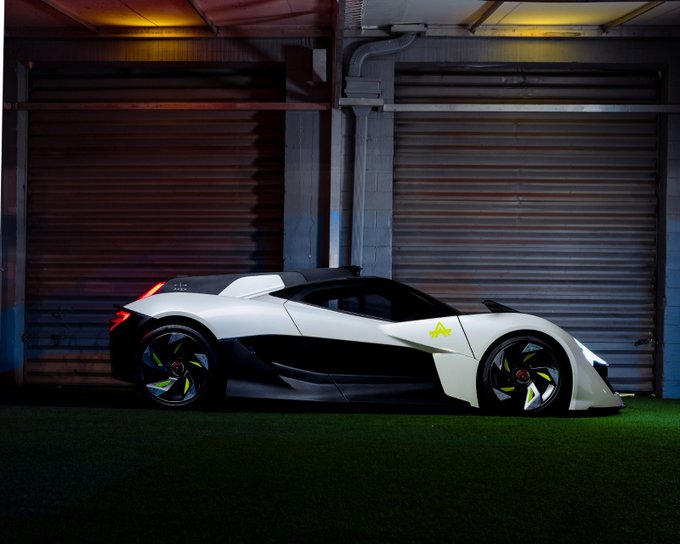 Attucks Apex AP0, el Supercoche eléctrico más ligero de la historia, ¡se ha lanzado oficialmente en EE.UU.! Conozca el Supercoche EV diseñado en el Reino Unido y fabricado en EE.UU., acelera de 0 a 100 km/h en 2,3 segundos, ¡el coche de mis sueños! pic.twitter.com/utiv2yjEeT

— Wyclef Jean (@wyclef) March 6, 2023
---