'CAPTAIN AMERICA 4: BRAVE NEW WORLD' STARRING ANTHONY MACKIE SET FOR MAY 2024 RELEASE
Written by Randy C on June 7, 2023
Marvel Studios has officially announced the release date for Captain America 4, subtitled Brave New World, for May 3, 2024.
Hitting social media, Captain America 4: Brave New World was teased with an image of Anthony Mackie, the new Captain America, and Harrison Ford on set. The forthcoming film will be the first time that Mackie stars in the role and follows up the Disney+ series, The Falcon and the Winter Soldier, which saw Mackie's character, Sam Wilson, ascend to the Captain America mantle. Ford appears as Thaddeus "Thunderbolt" Ross, which will be his MCU debut.
The new film is directed by Julius Onah and co-written by Malcolm Spellman, who created The Falcon and the Winter Soldier.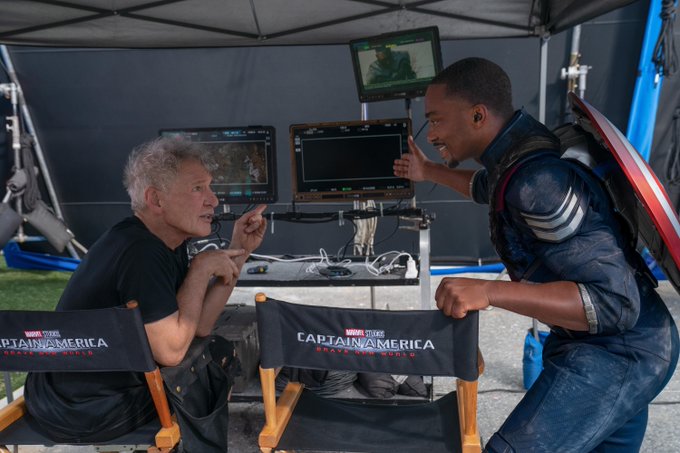 ---