Today's Birthdays
Written by KingCnote on March 24, 2020
Keisha Castle-Hughes – 30 years old
As a teenager, the New Zealander starred in Whale Rider and was nominated for a Best Actress Oscar in 2004. She joined the cast of TV's Game of Thrones in 2015.Born 1990
---
Chris Bosh – 36 years old
All-Star NBA power forward who won back-to-back NBA titles with the Miami Heat in 2012 and 2013. He was selected 4th overall by the Toronto Raptors in 2003 and named to 10 consecutive All-Star games from 2006 to 2015. 
He led his Lincoln High School team to a 40-0 season and earned the title of Mr. Basketball for the state of Texas. He played one season of college basketball at Georgia Tech before declaring for the NBA Draft.
---
Lake Bell – 41 years old
Actress (Man Up, In a World…, No Strings Attached), director (In a World…) and screenwriterBorn 1979
---
Jessica Chastain – 43 years old
The redhead received back-to-back Oscar nominations — Best Supporting Actress in 2011 for The Help and Best Actress in 2012 for Zero Dark Thirty. Her other credits include The Martian, Interstellar, Mama and The Tree of Life.Born 1977
---
Peyton Manning – 44 years old
He retired after 18 NFL seasons, a record five of which resulted in league MVP awards, and two Super Bowl victories (with the Indianapolis Colts and Denver Broncos). He holds many, including the most 4,000-yard passing seasons (14), passing yards (71,940) and touchdown passes (539). His father Archie played for the New Orleans Saints and his brother Eli quarterbacks the New York Giants.Born 1976
---
Alyson Hannigan – 46 years old
Actress (TV's How I Met Your Mother and Buffy the Vampire Slayer; Date Movie, the American Pie movies)Born 1974
---
Jim Parsons – 47 years old
The Big Bang Theory star (as Dr. Sheldon Cooper) also has supporting credits in films (Hidden Figures, The Big Year, Visions).Born 1973
---
Lara Flynn Boyle – 50 years old
Actress (TV's The Practice, Twin Peaks; Men in Black 2, Afterglow, Threesome, Wayne's World)Born 1970
---
Mike Vanderjagt – 50 years old
Peyton Manning's onetime Colts teammate holds the NFL record for consecutive field goals made at 42 — including all 37 he attempted during the 2003 season.Born 1970
---
Lauren Bowles – 50 years old
Actress (TV's True Blood)Born 1970
---
The Undertaker – 55 years old
Born Mark Calaway, he is a four-time World Heavyweight Champion who became known for his gothic, undead persona after competing in the WCCW in 1984.
He played basketball at Waltripp High School and at Texas Wesleyan University.
---
Annabella Sciorra – 56 years old
Actress (The Hand That Rocks the Cradle, Jungle Fever; TV's The Sopranos and Law and Order: Criminal Intent)Born 1964
---
(Startlet) Star Jones – 58 years old
The onetime New York assistant DA parlayed a job as a legal commentator on Court TV into a co-hosting spot on The View that ended abruptly in 2006. She returned to Court TV with her own show. After that was cancelled, she returned to her old position as a legal commentator. She's also done some acting on television.Born 1962
---
Kelly LeBrock – 60 years old
The actress (Weird Science, The Woman in Red) and model was married to Steven Seagal.Born 1960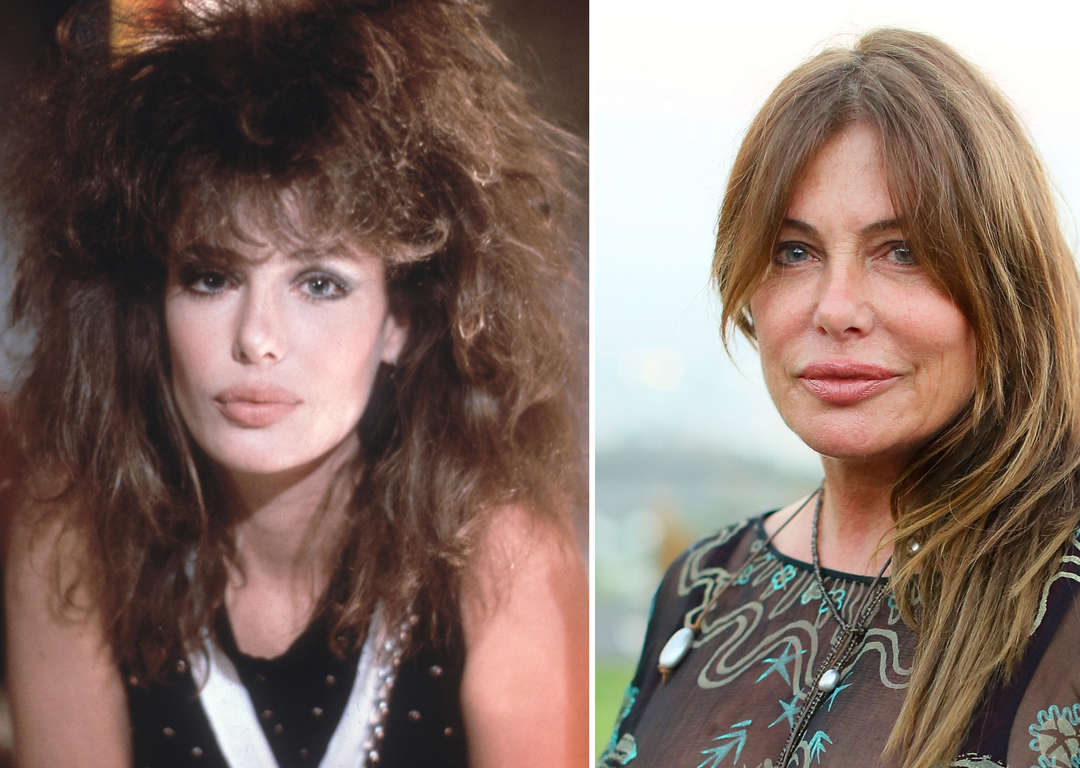 ---
Louie Anderson – 67 years old
The veteran stand-up comic has lately been co-starring in the FX series Baskets.Born 1953
---
Tommy Hilfiger – 69 years old
Fashion designer and brand namesakeBorn 1951
---