NICKI MINAJ: Obtains Marriage License
Written by KingCnote on July 30, 2019
Nicki Minaj is about to marry her fiance Kenneth "Zoo" Petty.
On Monday, the couple visited the Beverly Hills Courthouse. They stood in line at the window for "marriage licenses and ceremony appointments. ONLY." Kenneth paid for the license, which will expire in 90 days. (TMZ)
Babies may be on the way, too. Nicki tweeted weeks ago, (quote) "We already chose the names."
Nicki's been told Kenneth "Zoo" Petty is bad for her. He's a registered sex offender for attempted rape and an ex-convict. He spent seven years behind bars for shooting a man "multiple times." (Daily Mail)
She's repeatedly defended their romance. Kenneth is obsessed with her since their high school sweetheart days. He still calls Nicki by her birth name, Onika. He tattooed ONIKA on his neck. On New Year's Day, Nicki posted to Instagram a video taken in the hot tub of Kenneth sucking on her toes.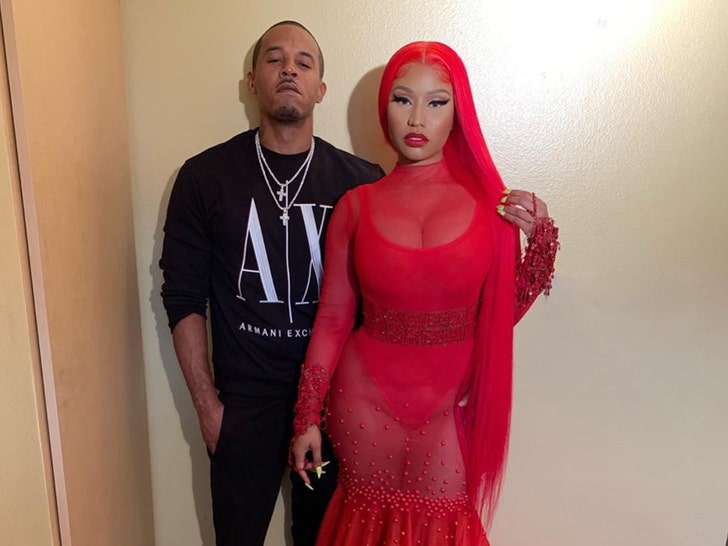 ---