Have Tattoos? Do people judge you Because of them? 40 Cute Small Tattoos For Women
Written by KingCnote on October 21, 2021
Small tattoos can be a great way to express yourself and make a statement. If you're considering a tattoo, but something that's too big or bold is putting you off, small tattoos could be the perfect compromise. There many design possibilities available, and they can be easily hidden when needed. They are also the best size tattoo to get if you want a design that's simple or cute.
1. Cute Small Tattoo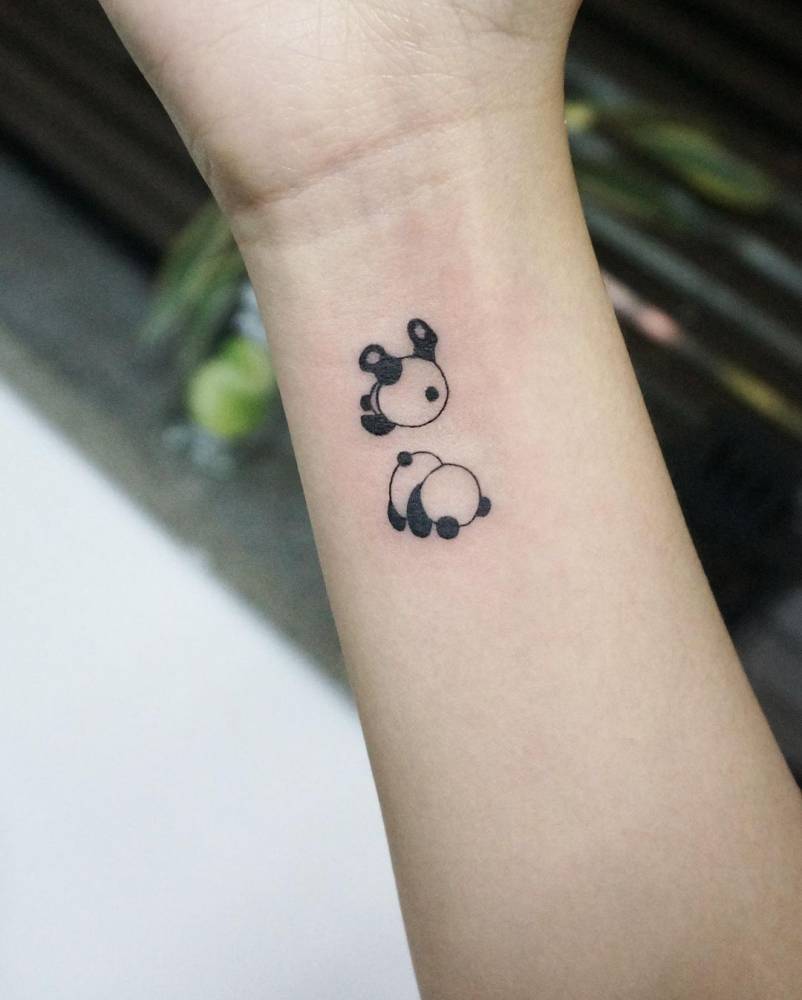 Cute small tattoos are growing in popularity and for good reason. They are playful, fun and lighthearted tattoos that are simple, adorable, and very aesthetically pleasing. If you yearn for your childhood days or feel forever young, you can't go wrong with one of the many options available for a small and cute tattoo design. Some of the more popular design themes include cartoons, animals, food, and nature.
2. Small Meaningful Tattoos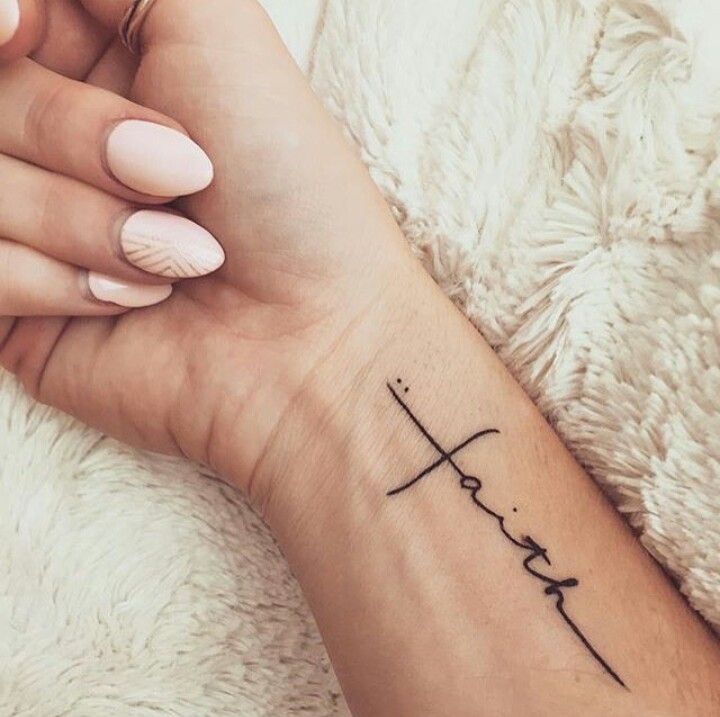 Body art does not need to be large and intricate to carry deep meanings and symbolism. Even small tattoos can have strong and unique meanings depending on the wearer. When choosing a tattoo, women often consider their life mottos, favorite poems, quotes or song lyrics. A meaningful ink design may also involve the name of a loved one. For these types of inking, some placement options to consider are the inner wrist or hand. These spots are highly visible and you will always be reminded of what the image represents.
3. Small Butterfly Tattoo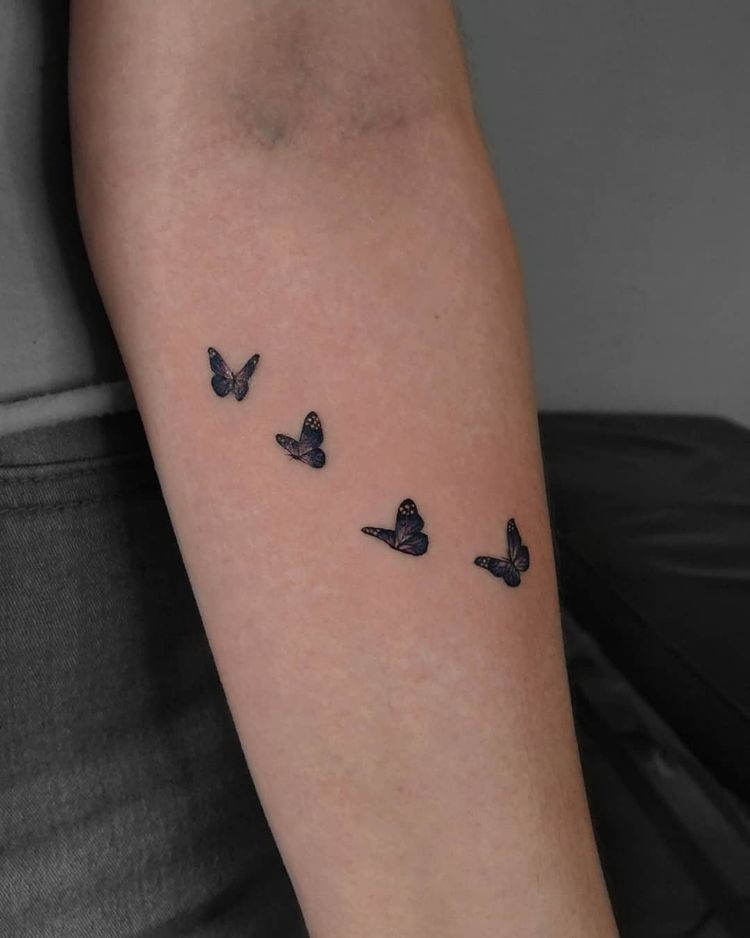 Butterfly tattoos are very popular designs for women because of their relatable meaning. These beautiful creatures are associated with nature, freedom and transformation. They have a delicate and dainty aesthetic which make them an elegantly feminine choice. It is also very versatile, you can have them in vibrant colors or in plain black ink. A small butterfly tattoo stands out despite its size.
4. Small Sunflower Tattoo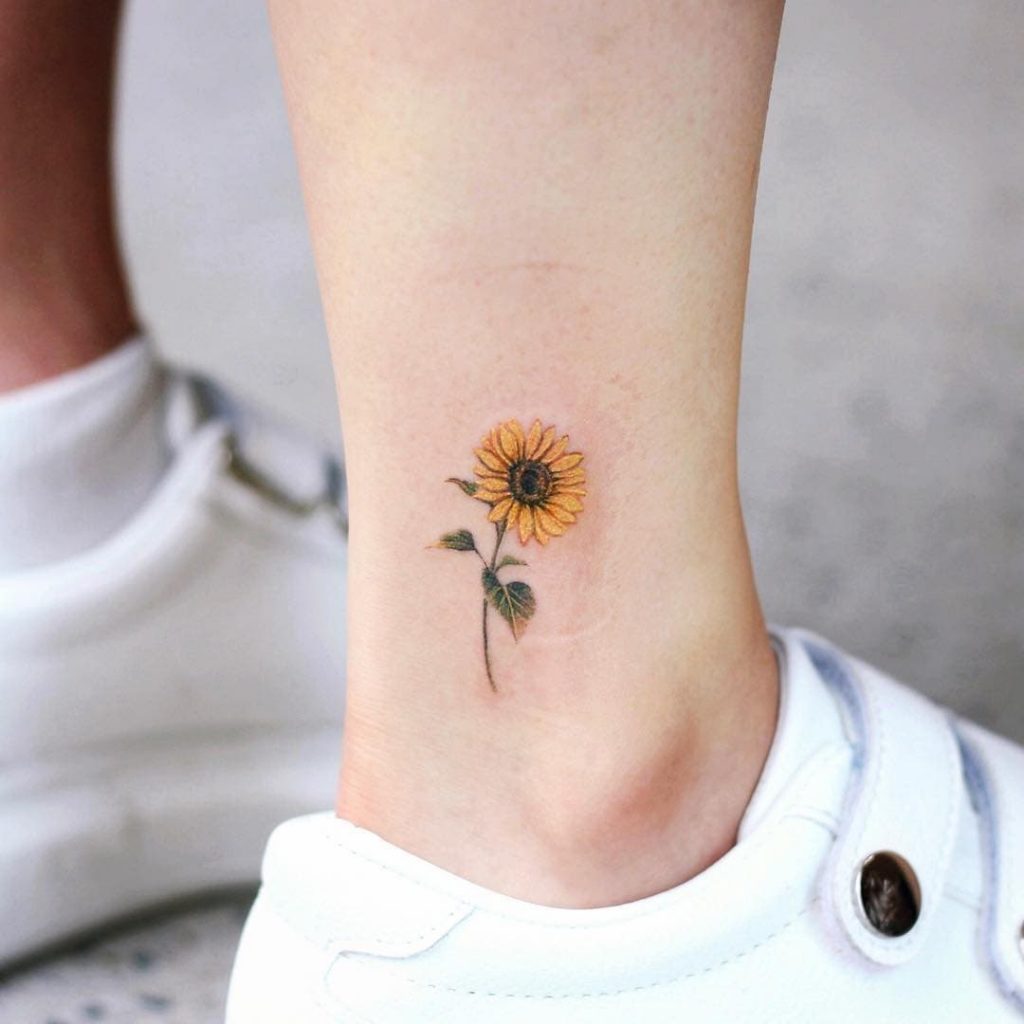 Florals and blooms are also stunning choices for tattoos. One notable flower that brings sunshine and joy to the wearer is the vibrant yellow sunflower! Even inked in a small size, it easily brings a smile to whoever sees it. It is associated with adoration, and longevity. Many people view sunflowers to be a symbol of joy, happiness and warmth. It is a lovely choice for women who have a "sunny" disposition in life.
5. Small Phoenix Tattoo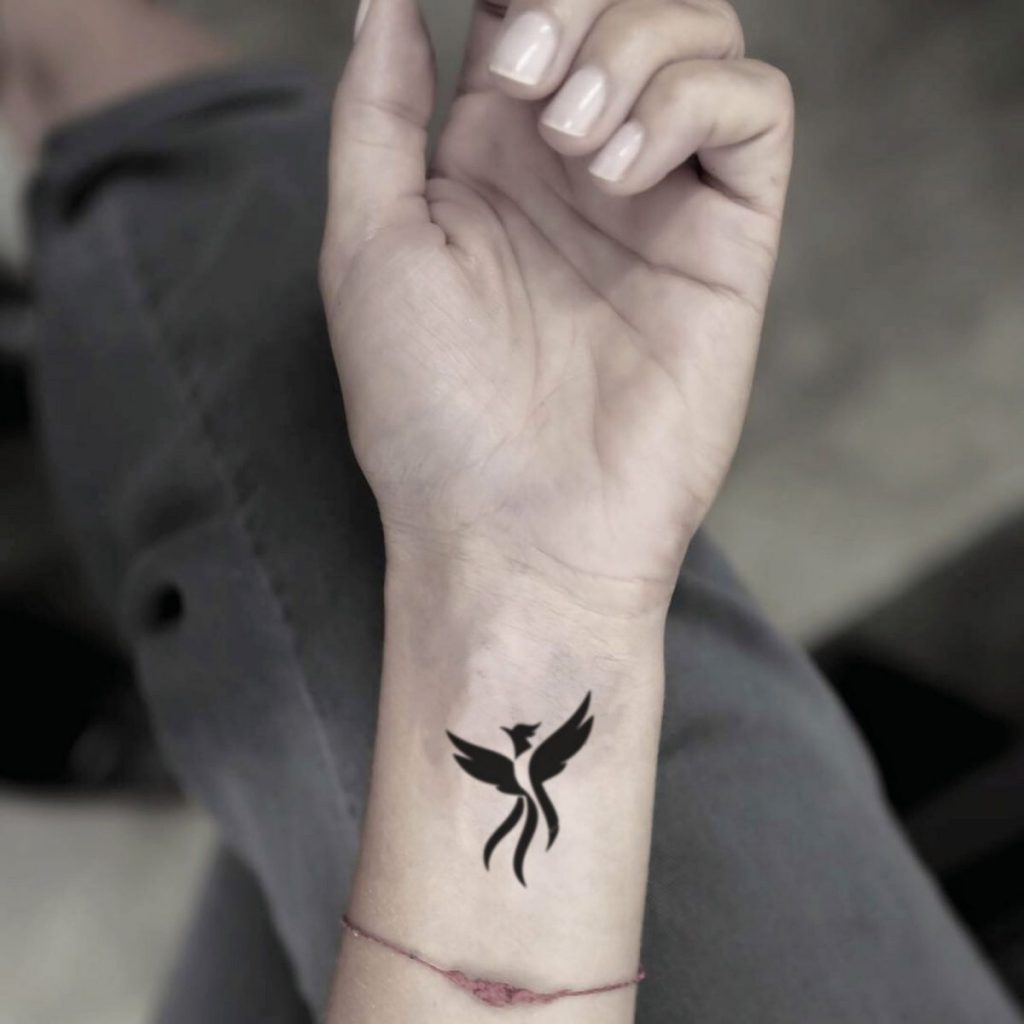 Many women love having the phoenix tattoo design. It is well-known as the symbol of transformation and rebirth. According to legends, phoenixes will burst into flames and be reborn from their ashes. Phoenix tattoos can be rendered in various tattoo styles and themes, but they also look great when inked in small sizes. Have it in watercolor style for a splash of vibrant colors.
6. Small Cross Tattoo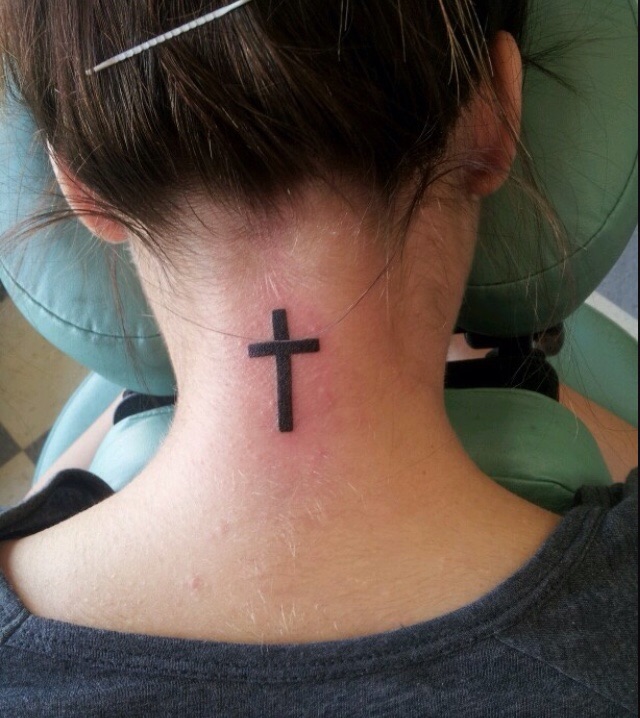 The cross is a meaningful and sacred symbol in Christianity. It represents the sacrifice of Jesus Christ to save the world. It is a subtle yet strong tribute to one's Christian faith. Wearing a cross is a form of affirmation and commitment to your belief. If choosing a cross tattoo, it doesn't need to be elaborate or large to hold meaning. A small cross tattoo is perfect for many women because it can be inked on any placement.
7. Small Heart Tattoo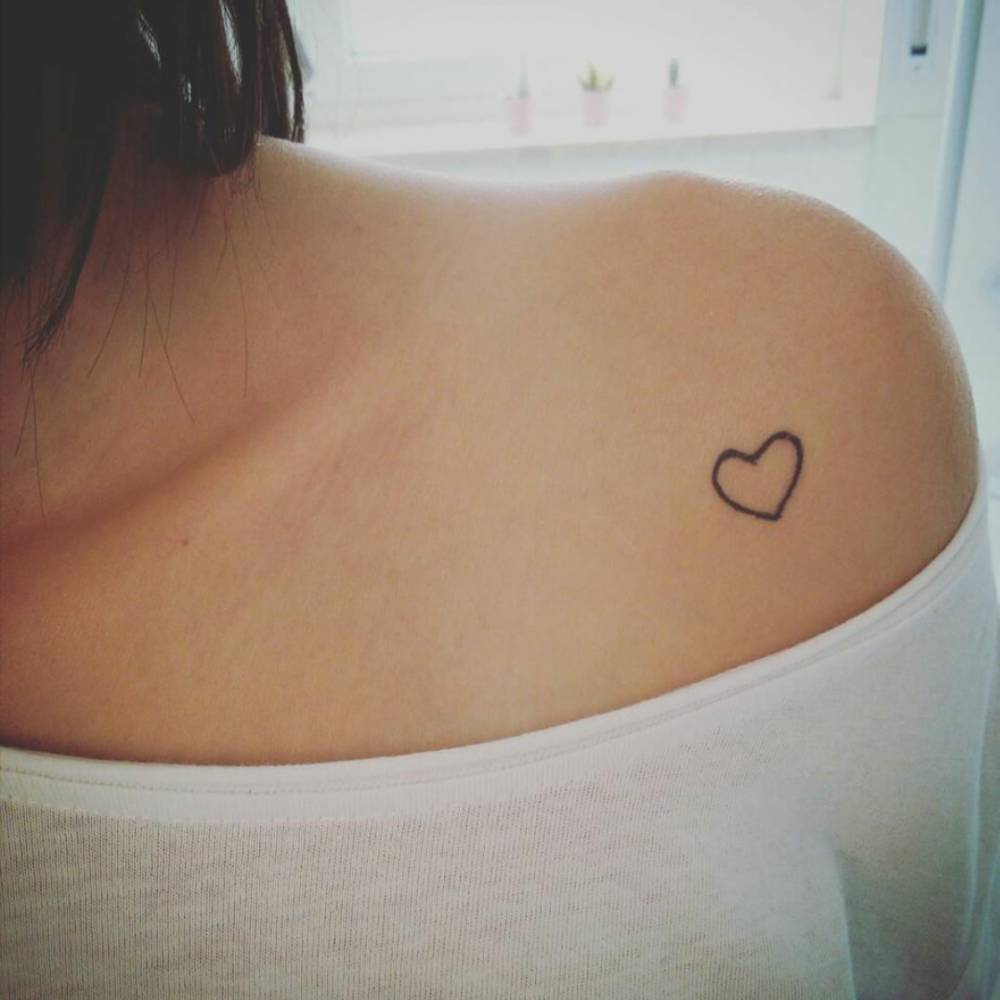 For a universally accepted symbol of love, choose a small heart tattoo design. It has been popular for decades and is a favorite among women. They look simple and feminine, but they display a powerful emotion. It stands for all kinds of love and romance. It can be used to celebrate romantic and close relationships with friends or family. Let a small heart tattoo remind you always of the things that are important in your life.
8. Small Elephant Tattoo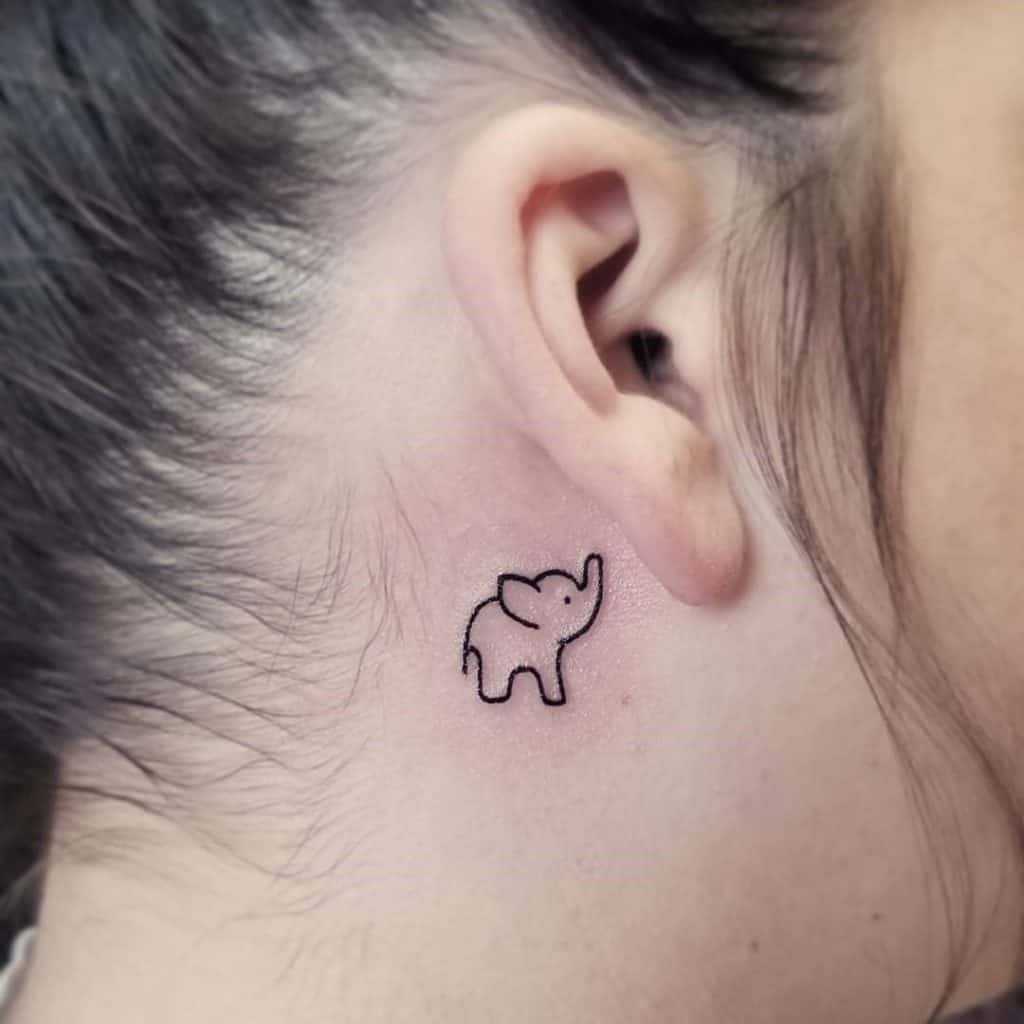 If you want a cute and adorable animal tattoo, a small elephant ink design is a lovely choice for you. It is a trending design in recent years especially for women. Elephants represent good luck and prosperity. They are also associated with longevity, dignity and wisdom. It is known that these majestic animals are matriarchal. They are the head of their herd and ensure the safety of their children and family.
9. Small Angel Wings Tattoo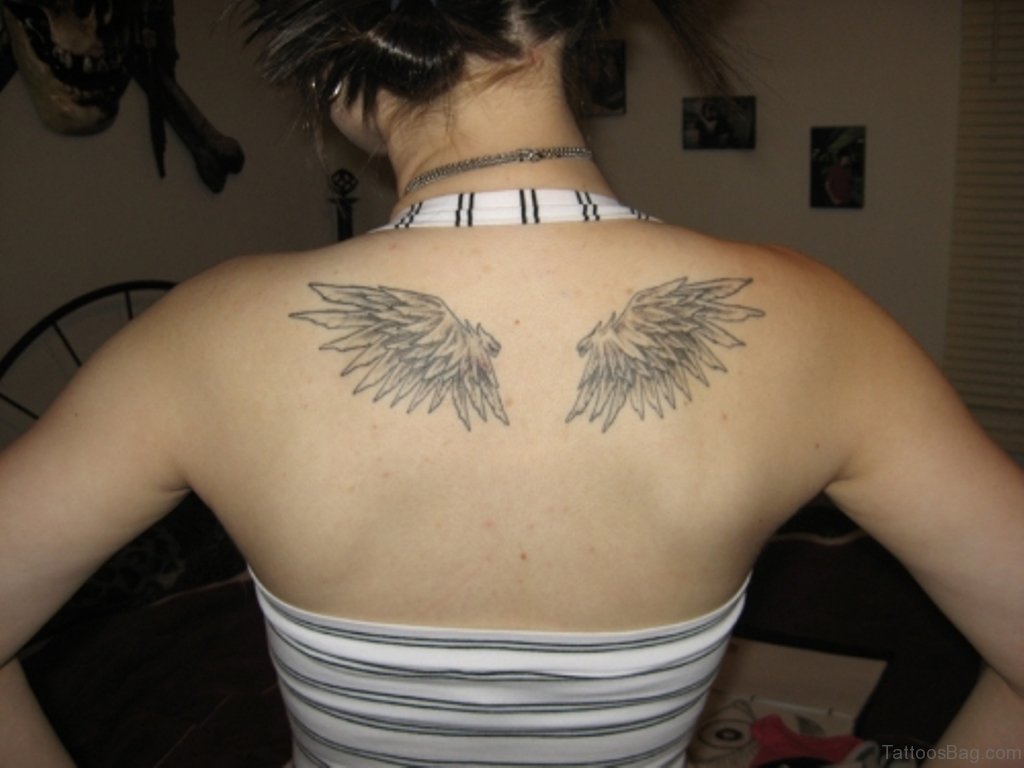 Some tattoo designs can look great whether big or small. Angel wings look amazing when inked in a grand and intricate design on the back and arms. But for some women, a small angel wing tattoo is a better choice. It represents their good side, but it may also symbolize one's desire to escape and fly away. Others consider angel wings to be a reminder of their "guardian angel" who is always guiding them.
10. Small Anchor Tattoo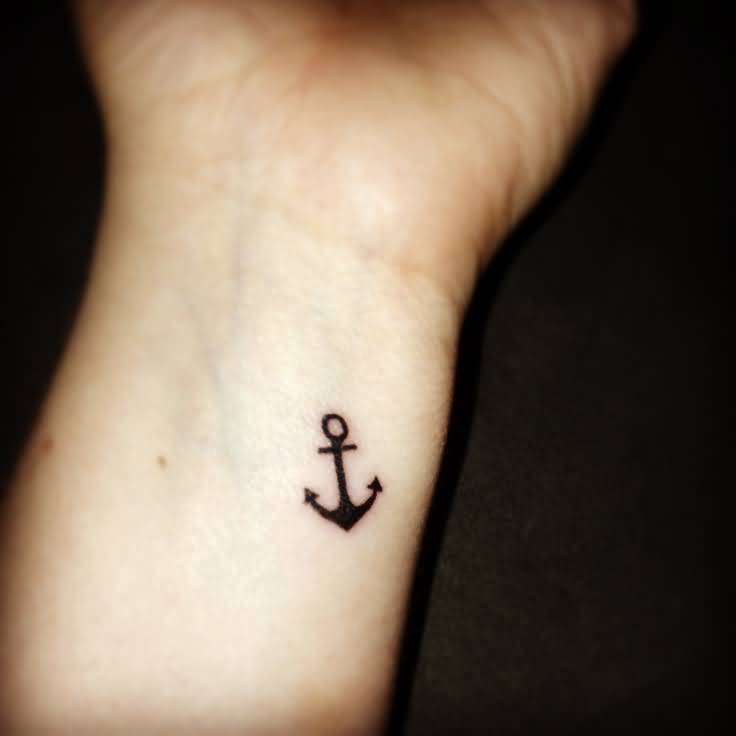 For a cute nautical tattoo design, a small anchor is a lovely choice. It is associated with the traditions of sailors and serves as a symbol of safety after a long journey. Although many people consider this to be masculine symbol, women also love the design because of its significance. It is often inked on the wrist, finger or ankle.
11. Small Airplane Tattoo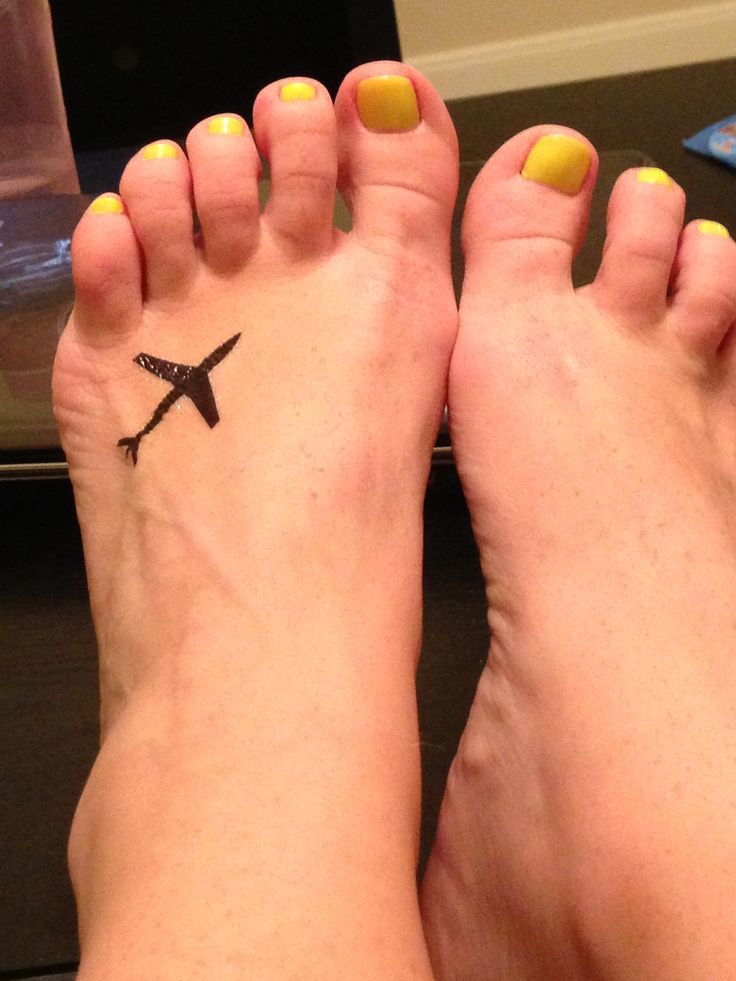 Jetsetting women will surely love a small airplane tattoo design. Despite choosing a tiny size, it speaks loudly of your insatiable desire to travel and explore the world. When people ask about your status, you can easily show them your airplane ink. It is enough of an explanation why you haven't settled down.
12. Small Lion Tattoo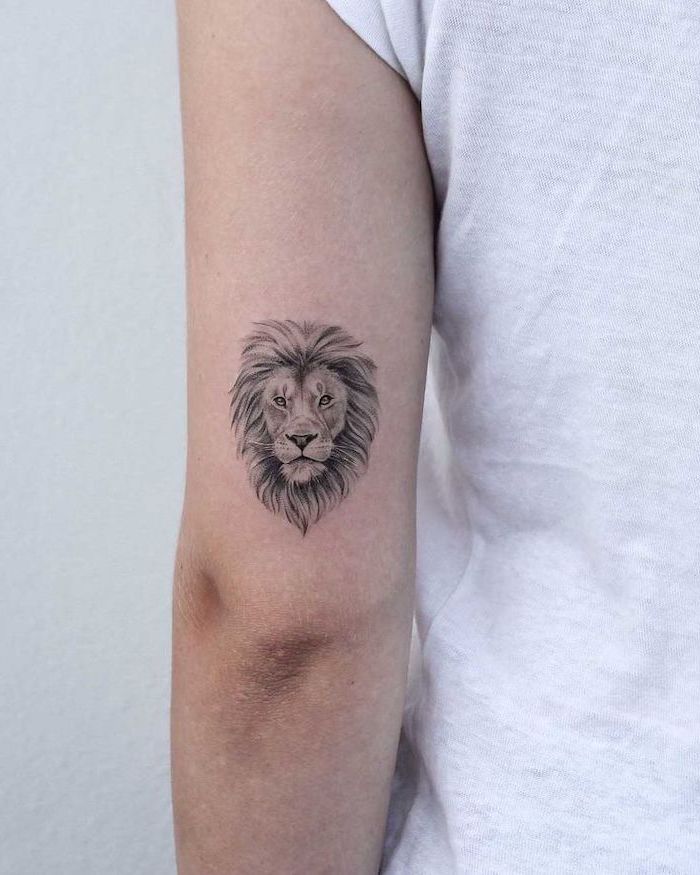 Lions represent strength, self-confidence, and courage, making them the perfect tattoo design for fierce ladies! Many women also choose the lion tattoo to represent their zodiac sign of Leo. They are known to be optimistic, passionate, and spontaneous, and love to be the center of attention. Because they are such a recognizable symbol, you don't need a large lion inking to make an impact. That makes them perfect for small tattoos.
13. Small Simple Tattoos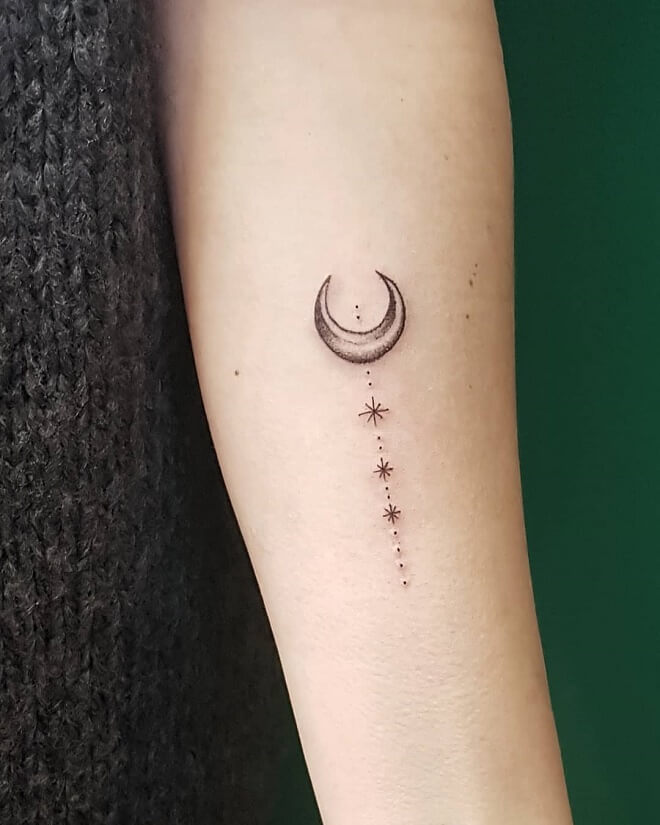 If you lead a classic and relaxed sense of style, small and simple tattoo design will surely appeal to you. These simple designs are often inked using solid black ink. It does not have a lot of details and is made only of simple lines or shapes. These tattoo designs are best suited for women who prefer short and affordable tattoo sessions. With small and simple tattoos, you also have the freedom to choose the placement that works for you.
14. Small Mountain Tattoo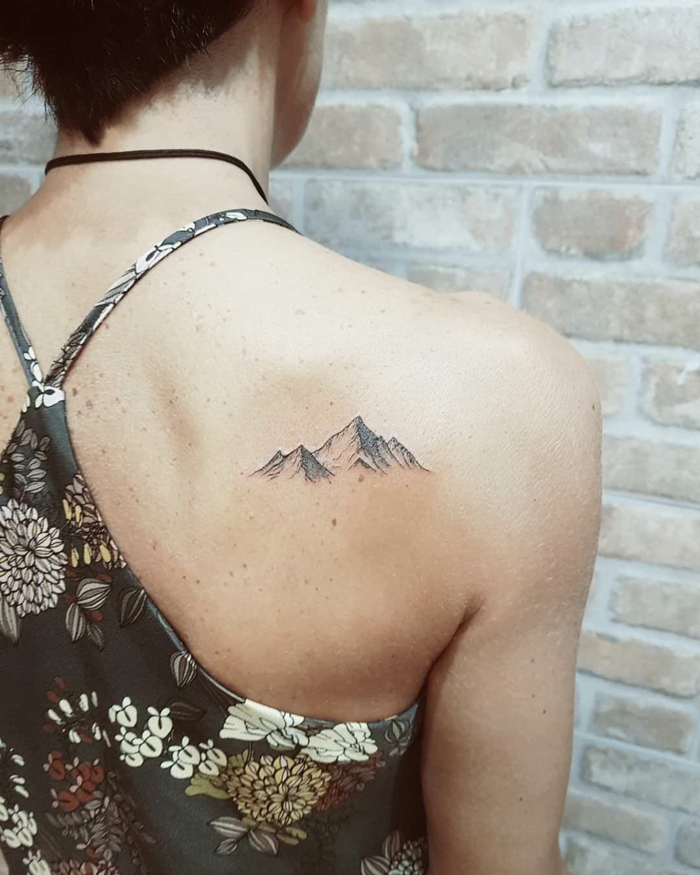 Women sometimes choose designs that represent their life struggles and their successes. For instance, there are women who relate mountains with the painful periods in their life. They choose these designs after they have overcome stressful life events. Often, these mountains remind us of the strength we discover when we are put to the rest. Thus, this is a significant tattoo choice. And even if you choose a small mountain tattoo, it still conveys this special meaning.
15. Small Lotus Flower Tattoo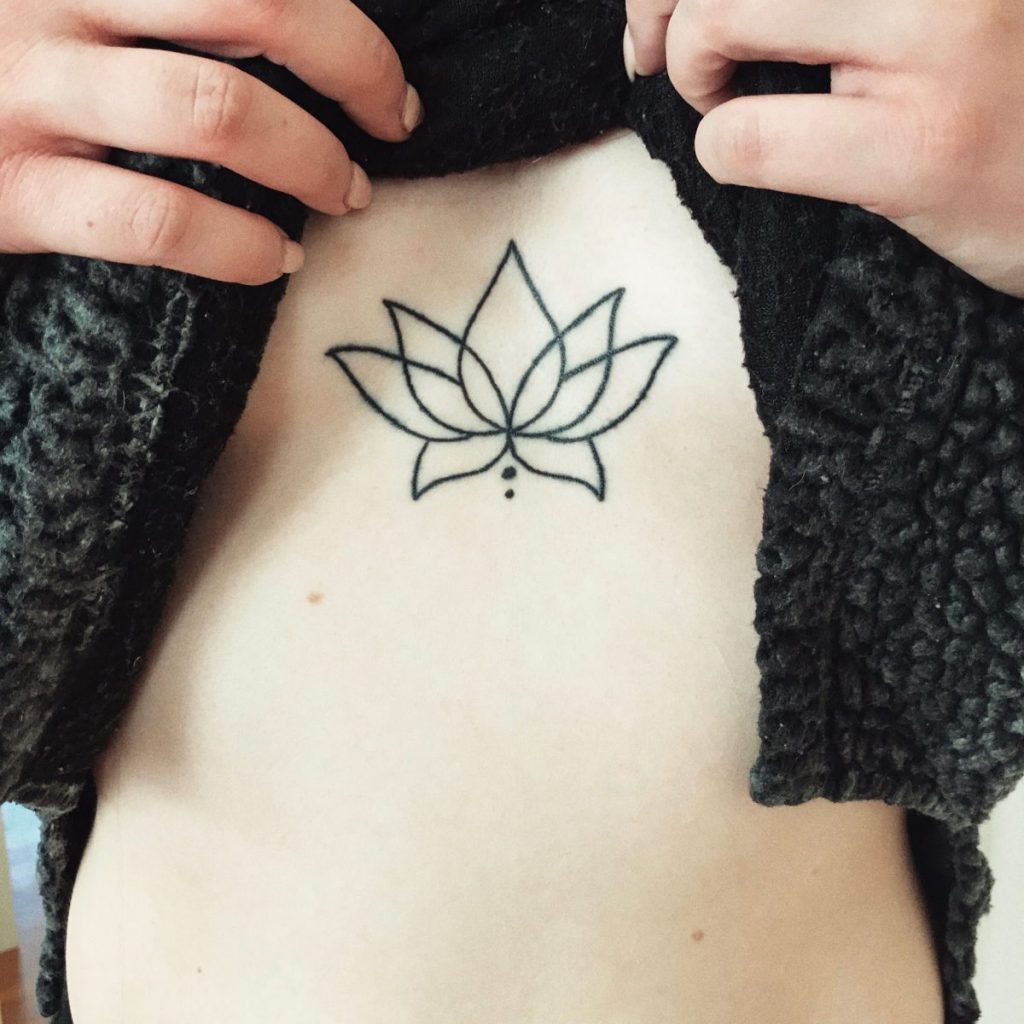 The lotus flower is another symbolic tattoo design that women find appealing. It represents purity and divine beauty. Lotus blooms amid murky waters, and its opened petals are associated with expanding the mind and soul. Small lotus tattoo looks delicate and dainty especially for women who are on the spiritual size. You may also consider your chakras before choosing the perfect placement for your small lotus tattoo.
16. Small Sun and Moon Tattoo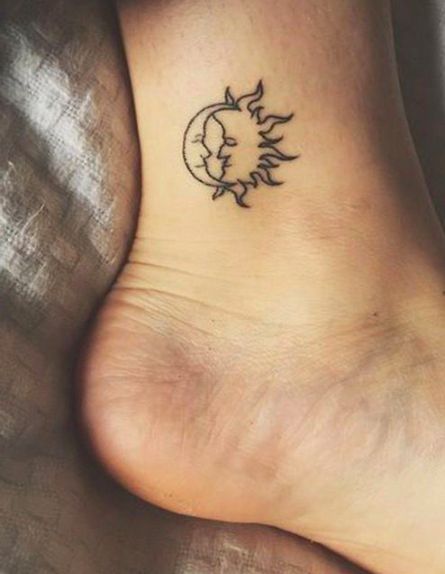 Couples and best friends love the sun and moon tattoos because of its aesthetic appeal and representations. A sun and moon tattoo symbolizes the harmony between opposites. But it also works well for people who recognize the two sides of their personality. It is suitable across all personalities. It also represents the cycle of life and the passage of time.
17. Small Dinosaur Tattoo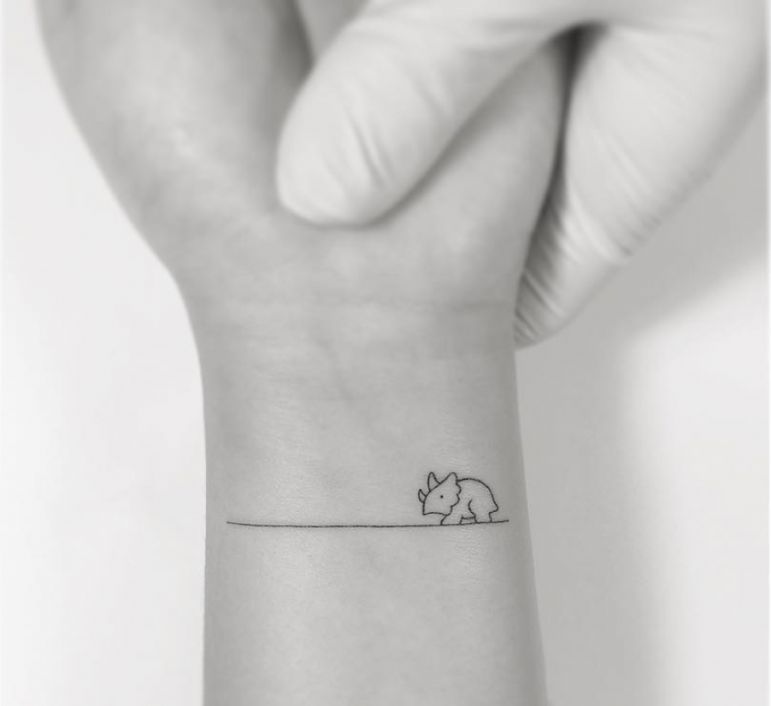 Few things are cuter than a little dinosaur! This design is popular for girls and women who want to show their love for all things dinosaur related. Looks adorable on the ankle or foot as well as on the arm or wrist.
18. Small Star Tattoo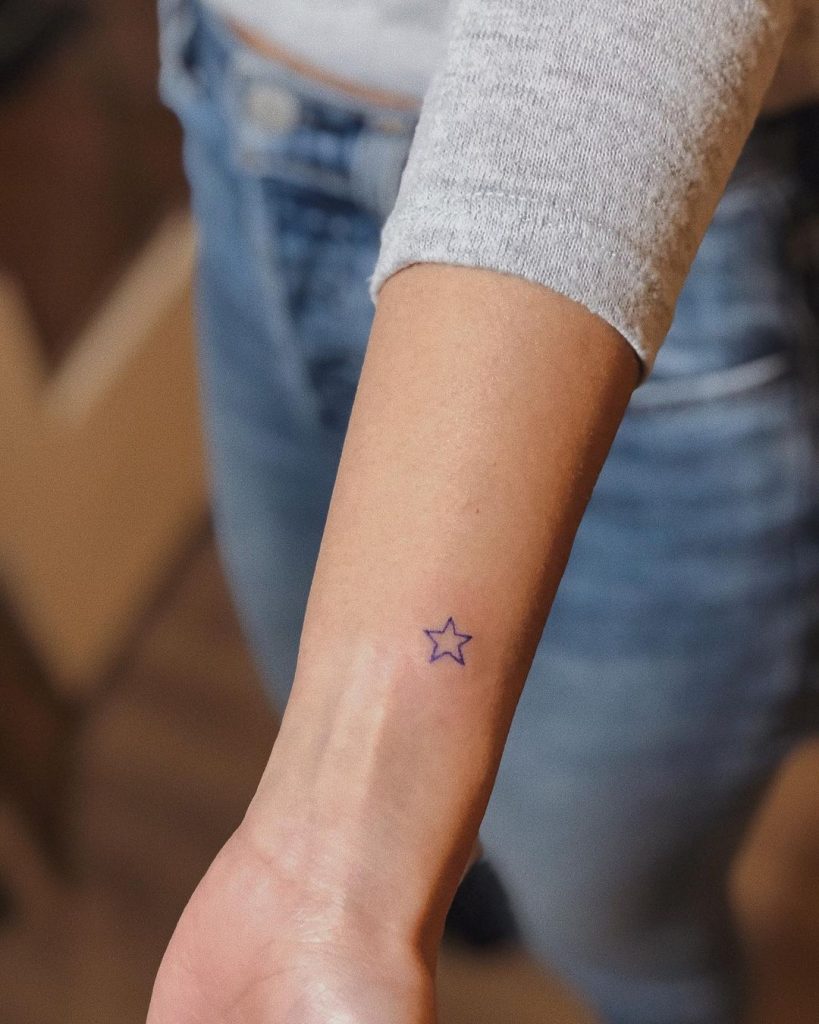 Star tattoos are mesmerizing and trendy. They symbolize light in the darkness, thus they make a moving and beautiful design for a tattoo. Some use stars as a tribute to their loved ones who passed away. Star tattoos look great whether they are big or tiny. Women love having a dainty and small star tattoo because it shows that they are 'guided' by the stars.
19. Small Tree Tattoo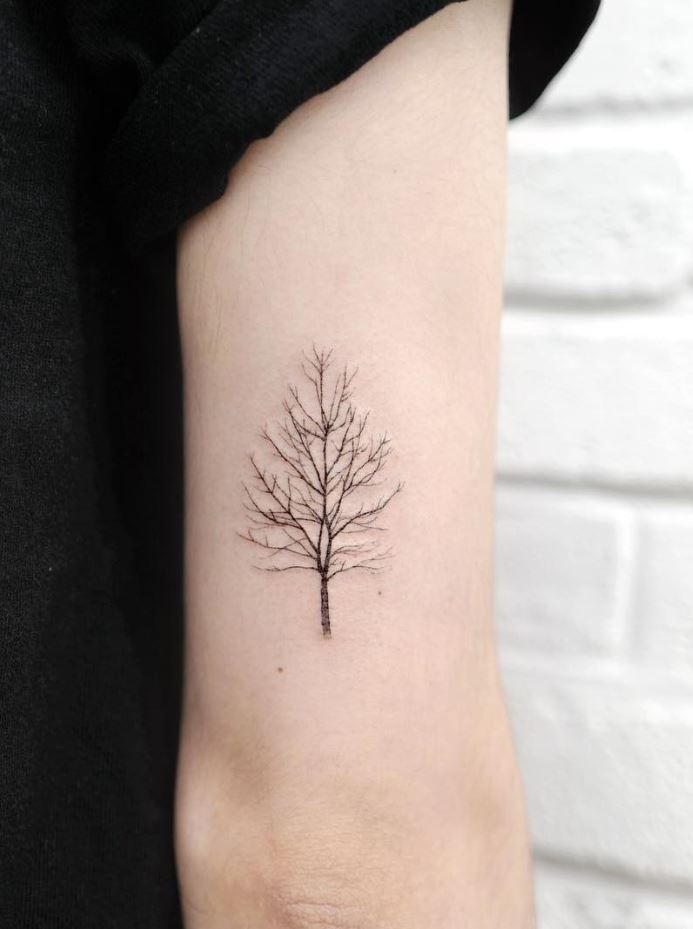 Tree tattoos always look great and stand out when inked on visible placements. It is a trending tattoo design because of its symbolism. It is known to represent life, growth, knowledge, protection and wisdom. It is also associated with family trees and can be designed as such when inked. How about getting a small tree tattoo on your next inking?
20. Small Cat Tattoo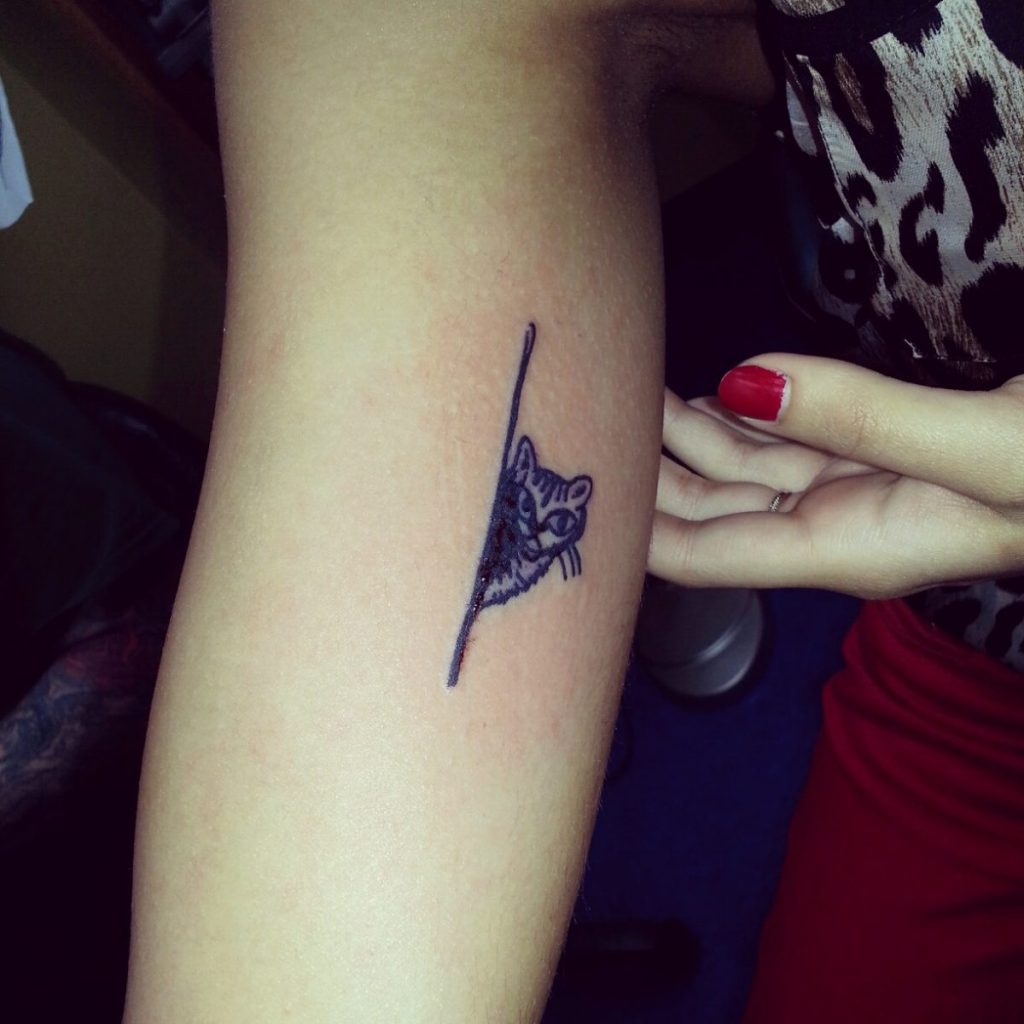 For a cute and striking small tattoo design, consider getting a small cat tattoo. These animals stand out whether they are inked in a cute style, or in black ink for a mysterious appeal. In some cases, women get a cat tattoo to pay tribute to their beloved pets, but these images are also quite symbolic. Cats represent a feminine symbol and it is also believed to have 'nine lives.'
21. Small Skull Tattoo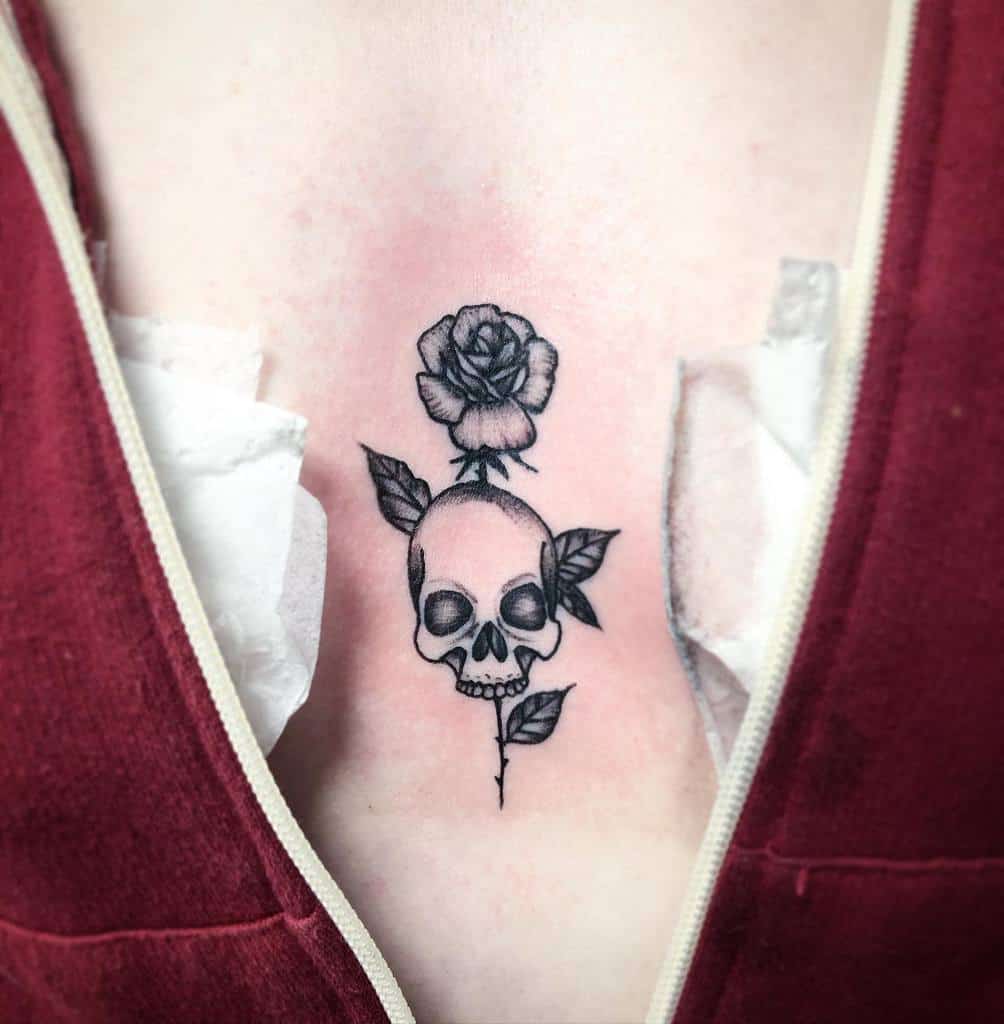 One of the most popular tattoo designs is the skull tattoo. It represents many things across cultures such as rebirth or rebellion. Some people consider skull tattoos to be a reminder of their mortality and that they should live their life as if it's the last. For a feminine take on this gothic image, have it inked in a smaller design and combine with other other elements such as roses.
22. Small Dreamcatcher Tattoo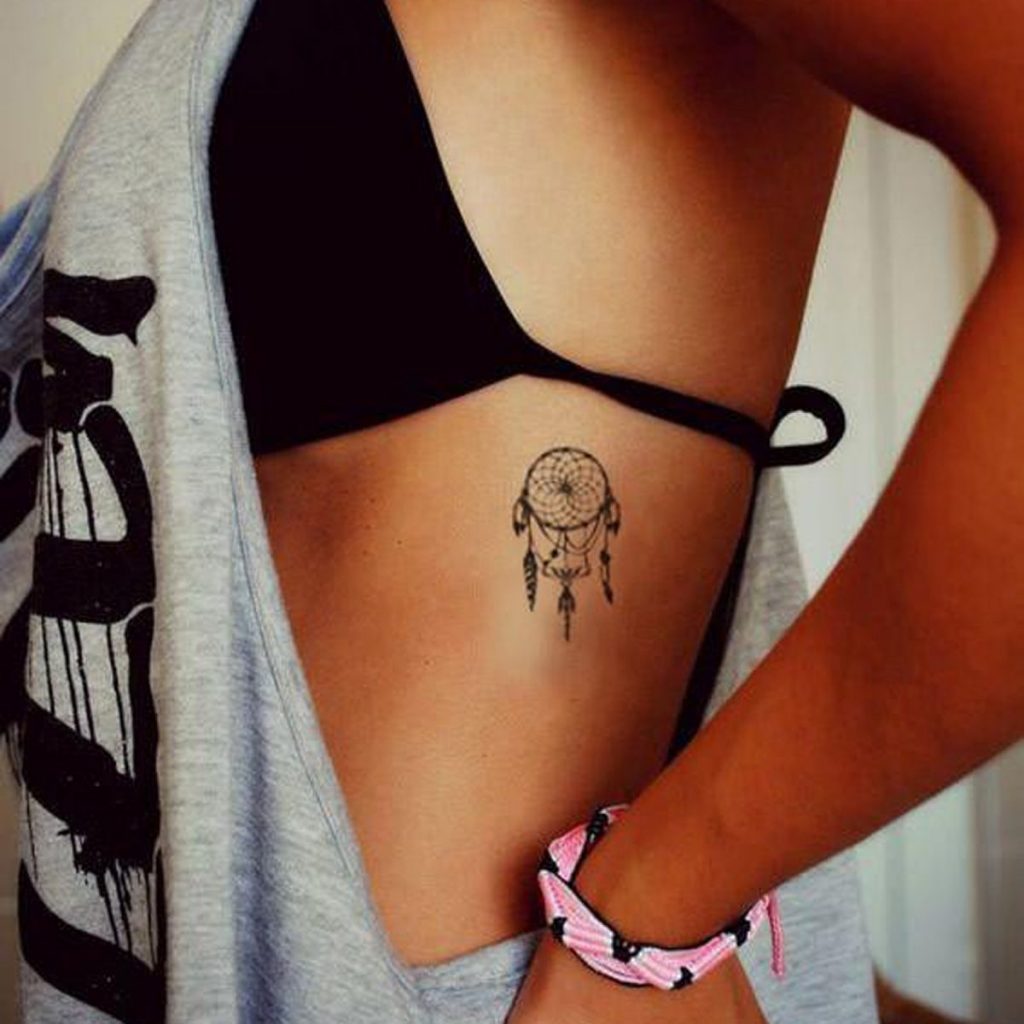 Dreamcatcher tattoo designs are also very popular for women. It is a classic Native American talisman that is believed to protect babies and children against bad dreams. It was made by mothers and grandmothers, thus, women feel a connection with this symbol. When inked, dreamcatchers do not only look amazing, it also symbolizes safety and protection. You can always incorporate elements of the dreamcatcher into another tattoo to always remind you of its meaning.
23. Small Dragonfly Tattoo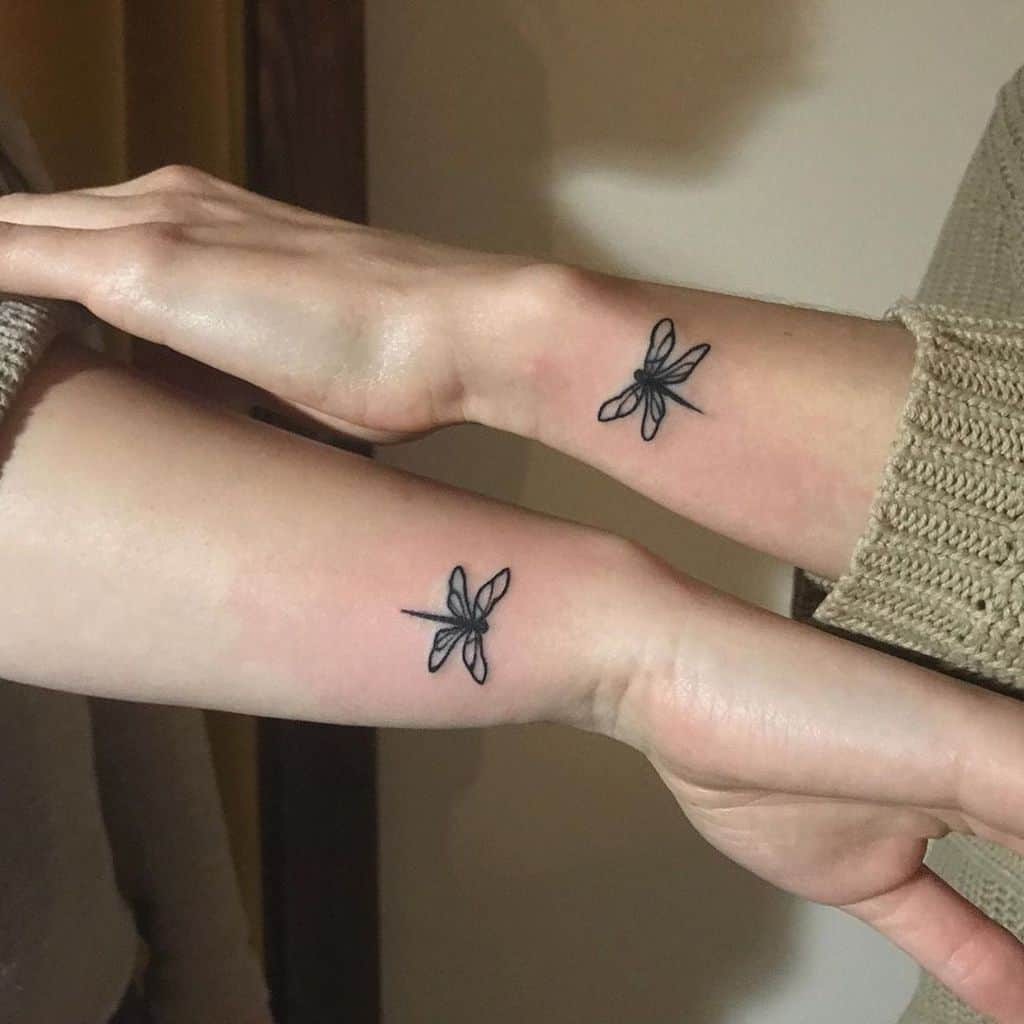 If you are looking for tattoos that imbibe positivity, look no further than the dragonfly! Among wing insects, it is considered to be a symbol of being free-spirited. It is associated with change, strength, joy, bravery and transformation. Native Americans also view dragonflies to be a mystical image representing purity and rebirth. Likewise, Japanese culture considers these insects to be a symbol of victory because they never fly backwards.
24. Small Snake Tattoo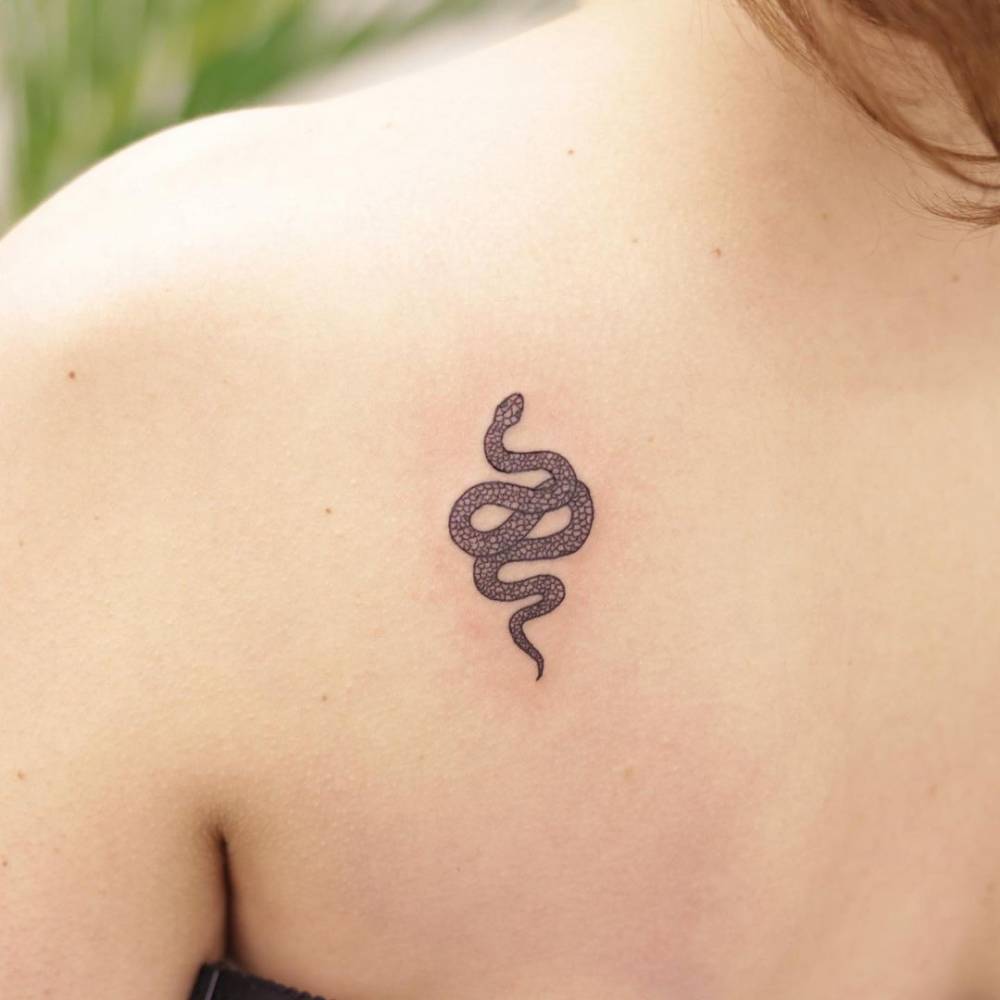 Snake tattoos have mixed representation, but they are quite a popular tattoo design choice for women. Its twisted shape makes them a cool design on various parts of the body. A small serpent will look cool on the solar plexus and it can be associated with new beginnings. On the other hand, people also relate snakes to temptation, sexuality, and fertility.
25. Small Tribal Tattoo Design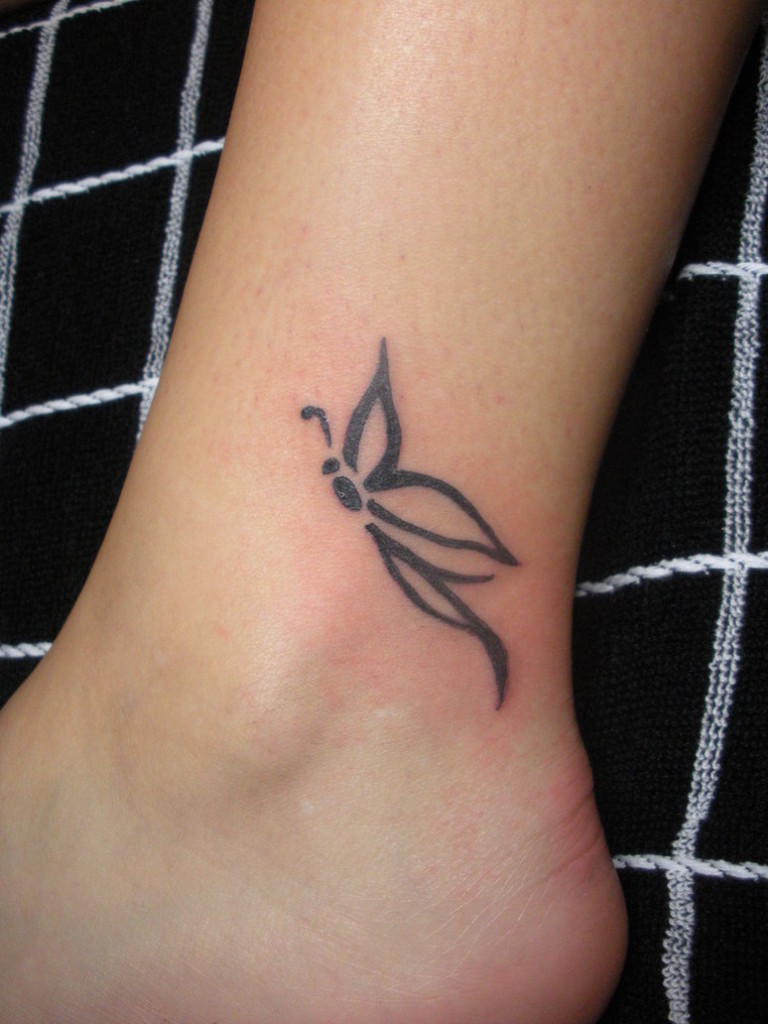 Tribal tattoos are truly magnetic and draw attention from everyone. If you want to have this type of inking but are opposed to large visible design, consider getting a smaller version of it. This tattoo style is versatile so it can be adapted to suit various inspirations. You can create symbols like animals, sun or anything abstract out of these tribal tattoo designs.
26. Small Rose Tattoo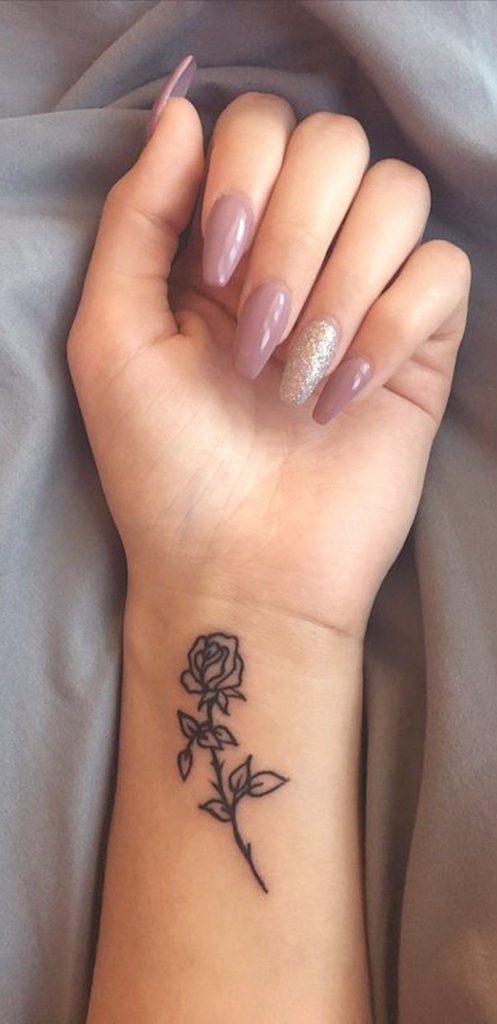 Women will love dainty rose tattoos because they are minimalistic and understated. UNlike larger tattoo designs, it remains to be a classic and elegant choice because of its sophisticated style. Tiny and dainty roses can be inked anywhere you want. Some popular placements for it include the finger, hip, wrist and ankle.
27. Small Wolf Tattoo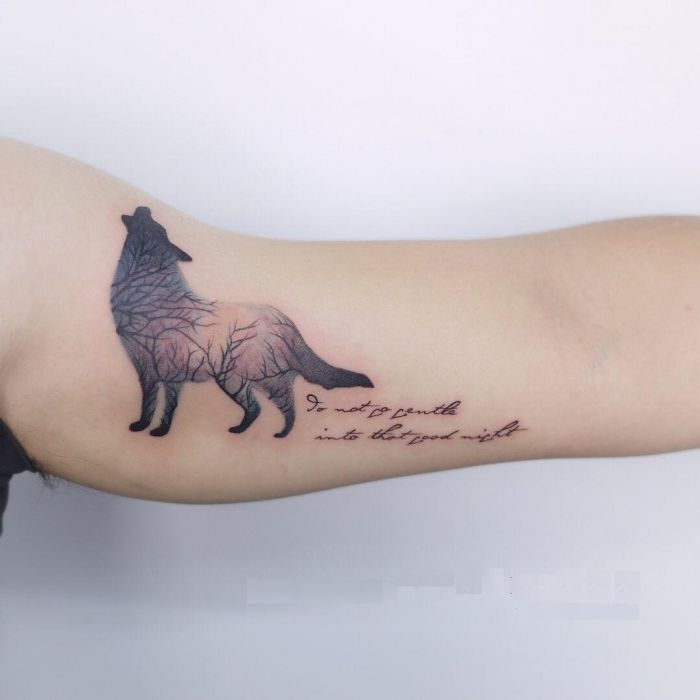 Another great tattoo choice for both men and women are those that include wolf images. These animals are considered pack animals, are very loyal and they live in tight family groups. They are wild, untamed and fierce too. It can represent families and strong couple bonds. This design looks great in any size, but they do look elegant when inked in a tiny size by women.
28. Small Owl Tattoo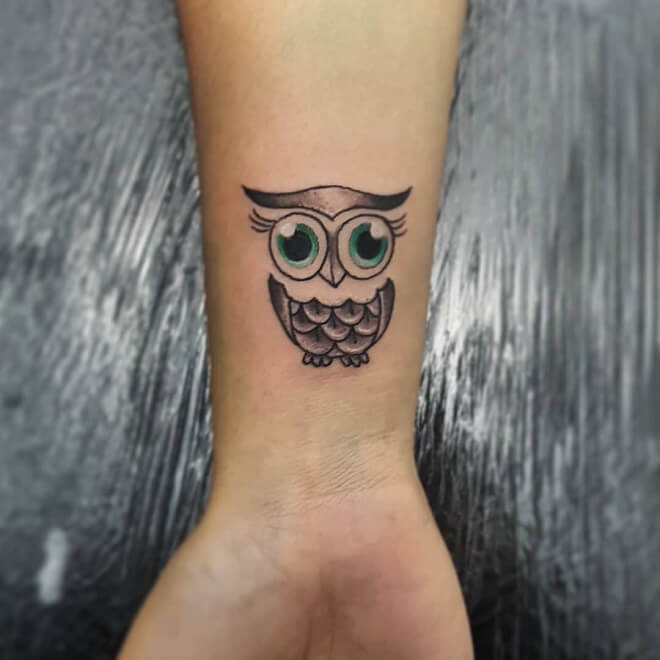 Owls can be inked in an adorable image, or rendered in a unique art style. It is a popular piece for people who love learning because it represents knowledge and wisdom. These nocturnal animals are also associated by various cultures with mystery and the afterlife. It is a lovely piece to have inked on your leg, back or arm.
29. Small Geometric Tattoo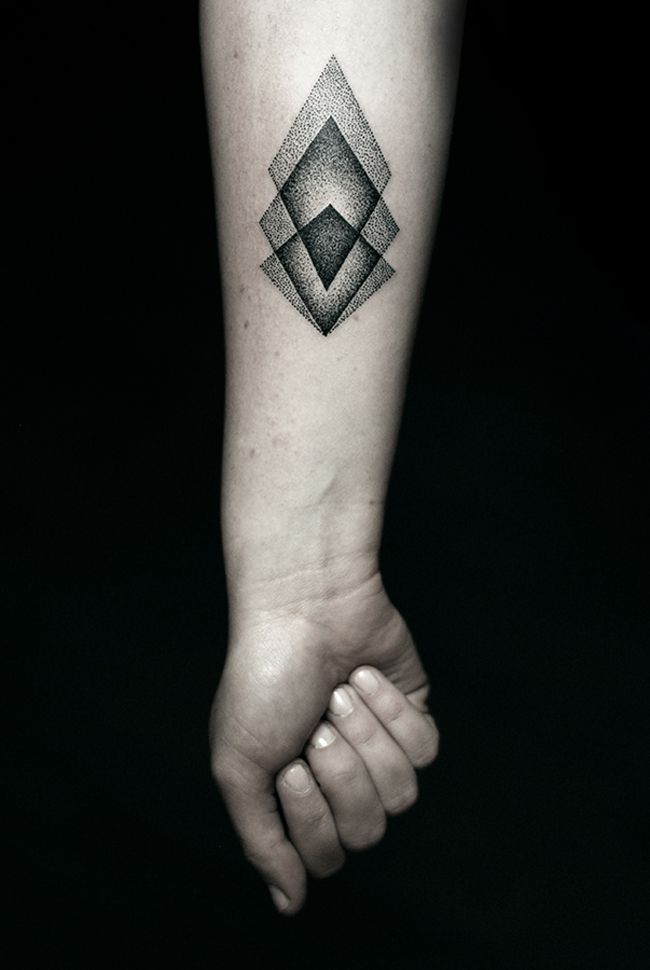 Another versatile tattoo design choice that you can consider when toying with small tattoo ideas is geometric tattoos. It gives a fresh twist or a futuristic approach to some classic images. You will love how this style can give contrast to some ultra-feminine images such as flowers. This style also works well when inked on smaller placements because it is made up of lines, angles and shapes.
30. Small Minimalist Tattoo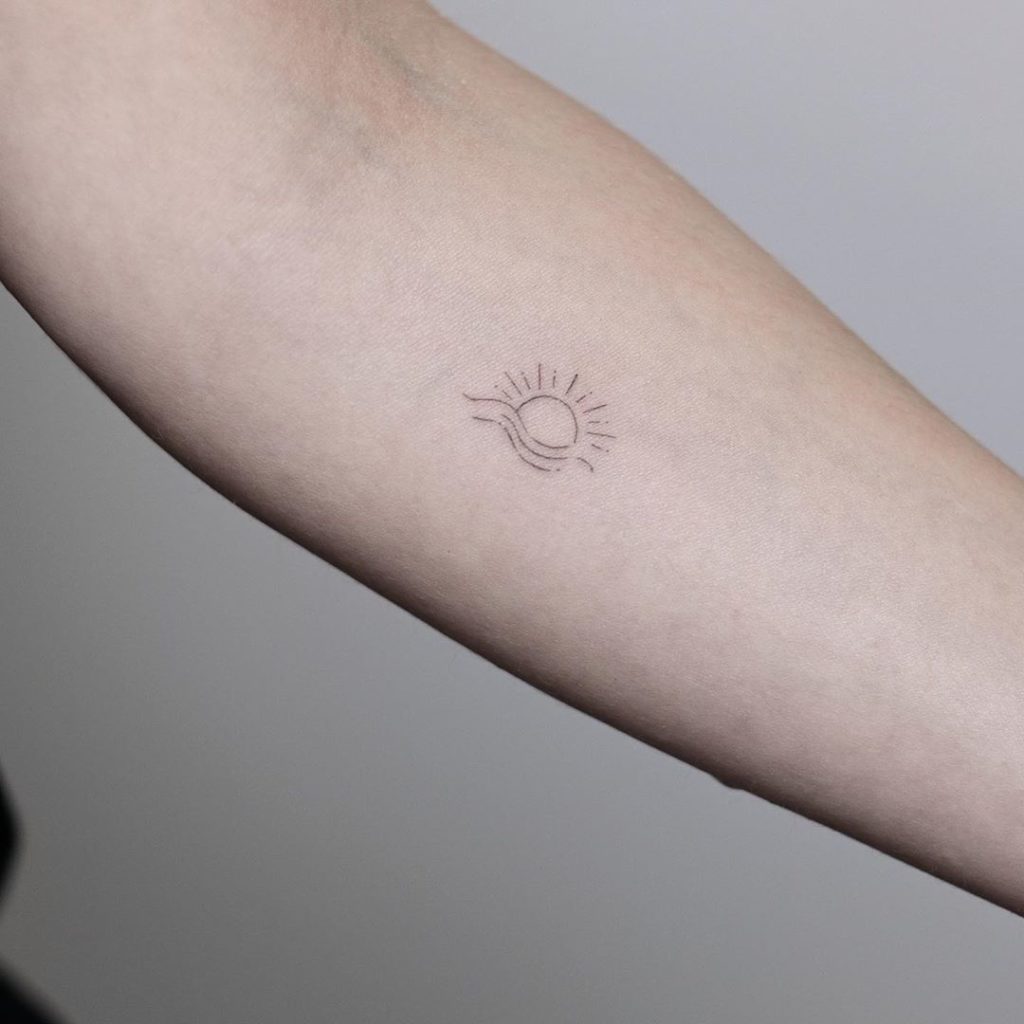 Recent tattoo trends always have minimalist tattoo designs on the top choices for both men and women. The style uses black ink, without colors or shading. It is perfect for people who lead a simple and minimalist lifestyle. If you want something understated, discreet yet meaningful, this is the design for you. The piece looks unique and artistic, thus it goes well on any placement areas.
31. Small Crown Tattoo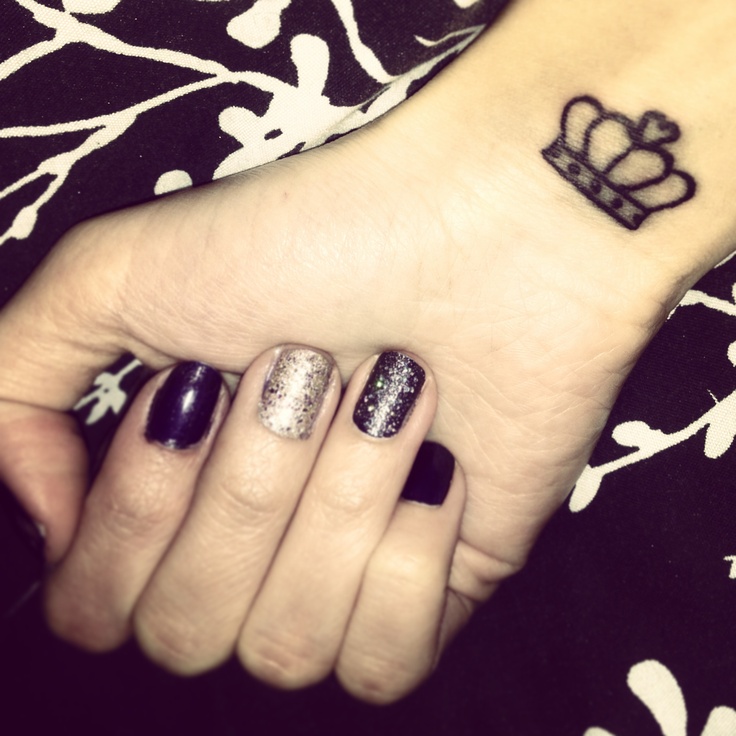 Another cute tattoo idea for women is the crown design. It represents power and self-control. It is a lovely piece that you can place anywhere on the body and they look great whether big or small. Crown tattoos are associated with the power and right to rule over others. But it's deeper meaning lies in having a hand over your emotions and actions. For a cute crown tattoo, consider having it inked on your finger, wrist or arms.
32. Small Compass Tattoo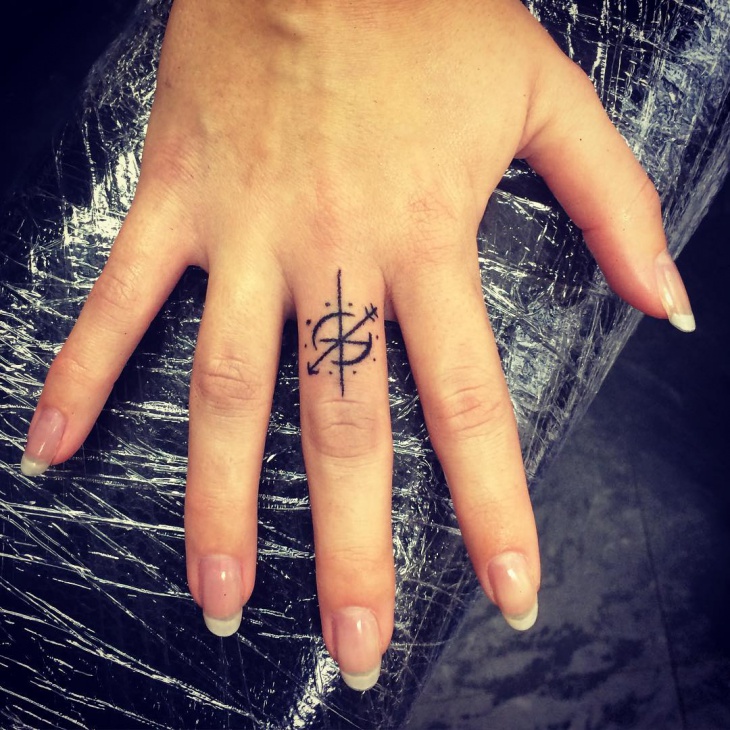 The compass tattoo is another nautical symbol that is popular for both men and women. As a single theme, it represents staying true to your path and your self. It is also combined with other elements such as the crossed arrows to represent an unbreakable bond. You can have it as a small matching tattoo with your best friend.
33. Small Bicycle Tattoo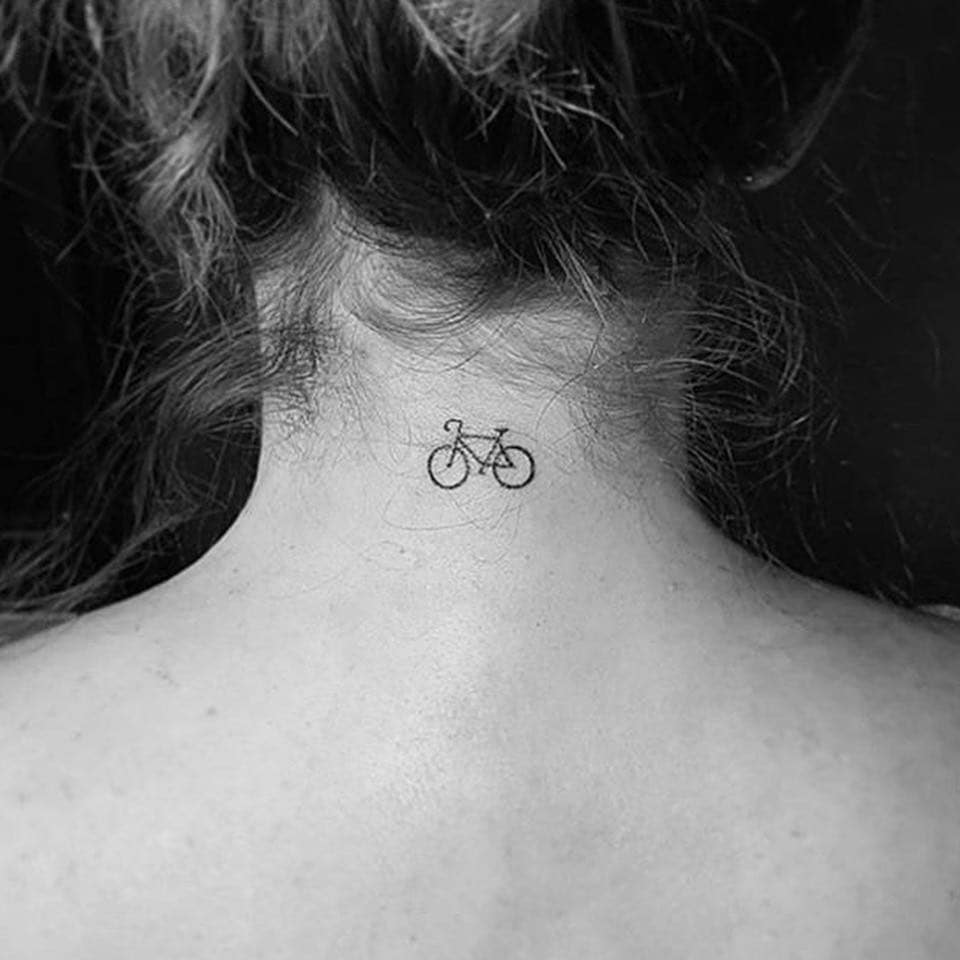 If you are looking for something whimsical from your childhood days, a tiny bicycle tattoo will be a great choice. It serves as a reminder of your care-free and joyful childhood. It can be something to share with your siblings or your childhood friend.
34. Small Ladybug Tattoo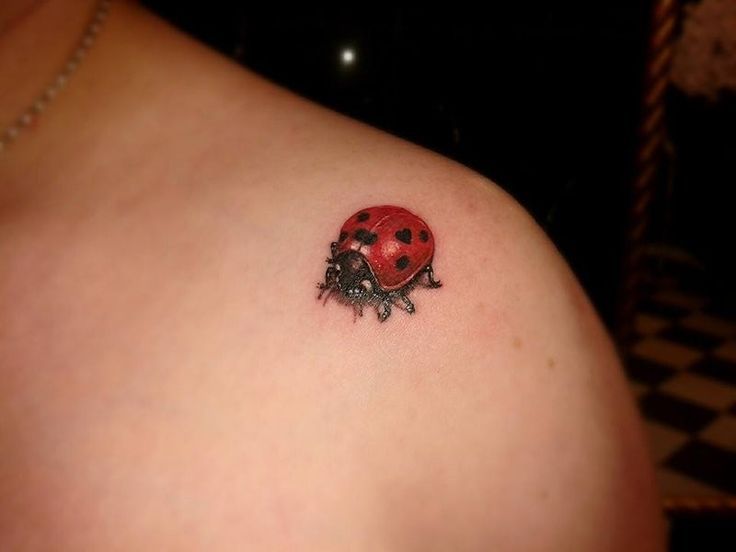 Although ladybug tattoos are not as popular as hearts, butterflies or flowers, it is a cute and positive ink idea for women. It gives you a pop of color, no matter what size it is. Lady bugs are associated with luck and prosperity. In Christian beliefs, lady bugs are sacred and it represents friendship and aid. Some of the ideal placement for this is on the wrist, shoulder, lower back, finger or hip.
35. Small Sternum Tattoo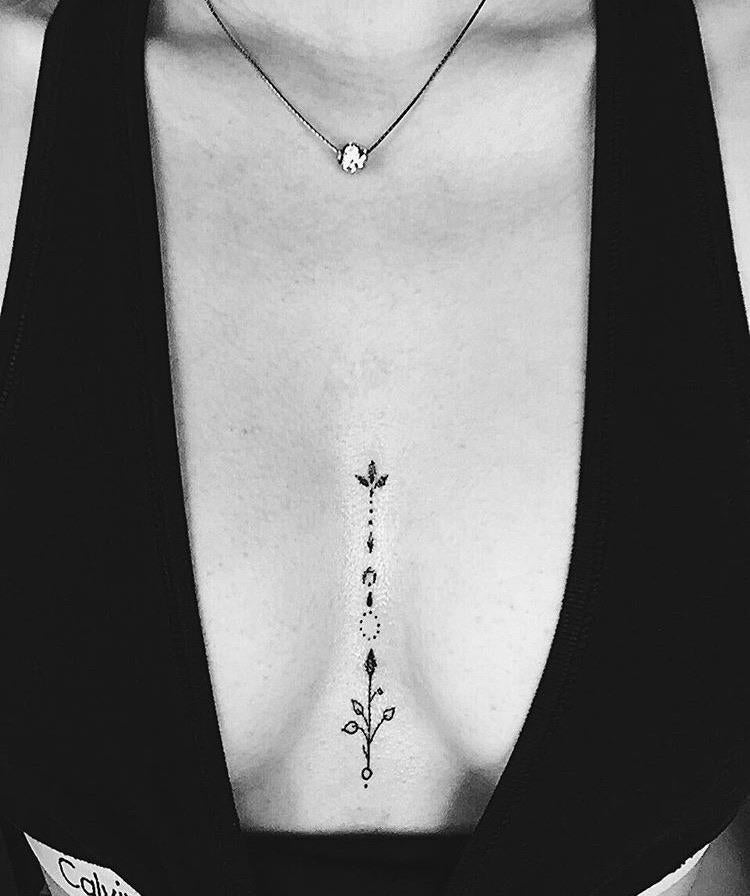 The sternum is a long bone located in front of the rib cage, between the breasts. It is the only bone that connects to all the ribs, and it forms a protective plate over your heart. It's one of the most intimate places you can get a tattoo, and a small design placed here will look both cute and stunning.
36. Small Leg Tattoo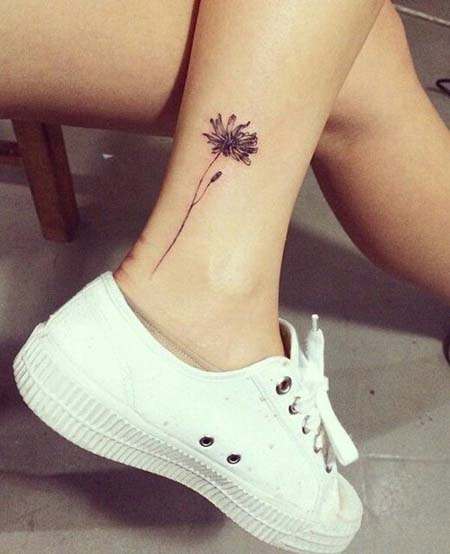 Small tattoos look great on the leg because they can be hidden when you want them to and shown off when you are in the mood.
37. Small Foot Tattoo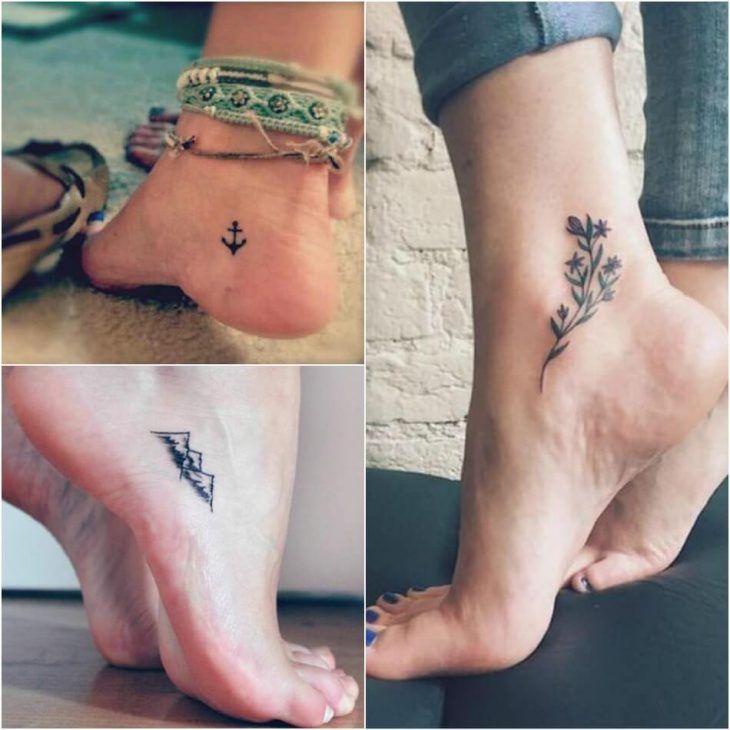 One of the best places for a small tattoo is around the foot and ankle area, especially if you like to go barefoot and want to express yourself with style. As a general rule, the smaller and simpler the design, the cuter it will look!
38. Small Rib Tattoo
A small tattoo on the rib can look very stylish, particularly if you go for a minimalist design. It can be a simple motif or just one word describing what's most important to you.
39. Small Dragon Tattoo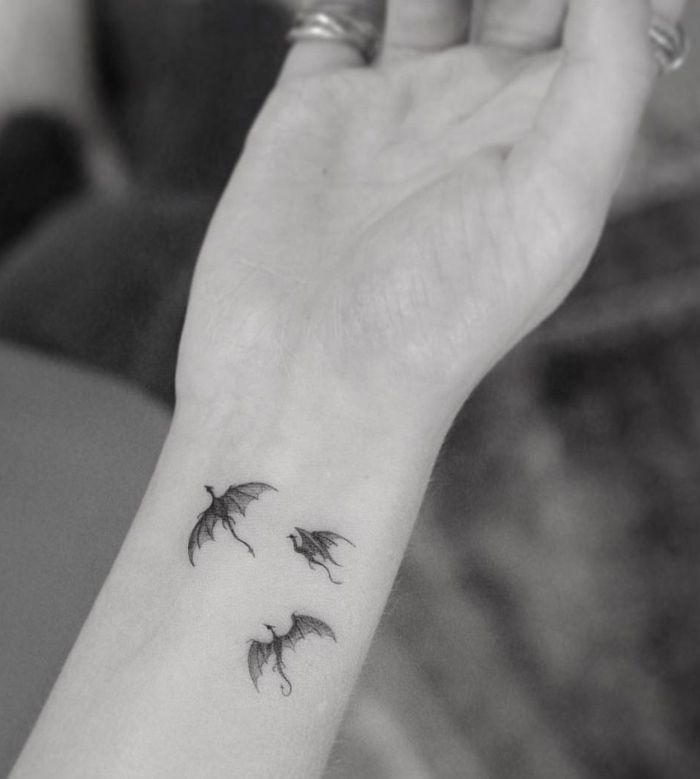 The dragon is a symbol of power and strength. It stands for protection, love, loyalty and wisdom. Dragons were revered in many world cultures because they guarded the earth's treasures such as gold, precious stones and rare elements. If you're a fan of Game of Thrones, you can even go full Khaleesi with a cute three dragon combo!
40. Small Wrist Tattoo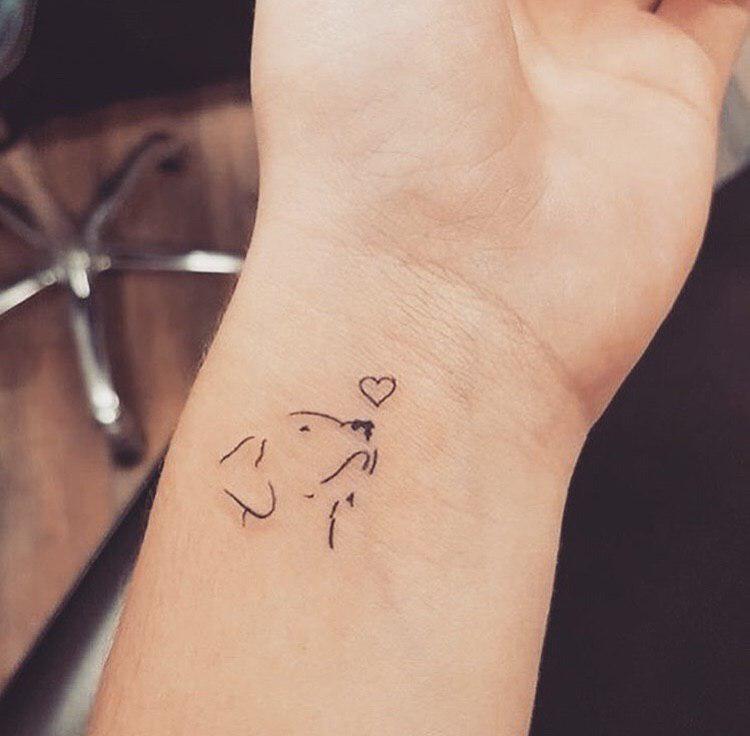 If you want to get a small and cute tattoo but not sure where to place it, the wrist is the perfect choice. Wrist tattoos will not take much space on your skin, and can be easily shown off or concealed depending on your mood. They look best when they are simple and minimalist.
FAQ
Is Getting a Small Tattoo a Good Idea?
Small tattoos are great pieces to get since you can have them done anywhere on your body. It's a great option when you're looking to get a tattoo that's subtle yet impactful. The only downside of small tattoos is that they fade faster. But you can always have it retouched.
How Long Does a Small Tattoo Take to Finish?
For small and simple tattoos, you can expect the artist to finish around an hour.
The post 40 Cute Small Tattoos For Women appeared first on Pulptastic.
This content was originally published here.
---